Merry Christmas in July! Christmas Cookies & Christmas Movies
By: Sharon Fitness
Stacks of Christmas cookies and Christmas movies to go with them this Christmas in July.
With Christmas in July on GOOD this week, rustle up some Christmas spirit and brush away those winter blues. Dress in festive colours, listen to Michael Bublé on repeat and dig out your biggest Christmas earrings. My favourite things to do at Christmas are baking and watching Christmas movies. Today I'm sharing a round-up of both. I've collected some delicious Christmas Cookies so you can bake up some Christmassy cheer and I've matched them with some of the wonderful Christmas movies available to watch right now on GOOD. Merry Christmas in July!!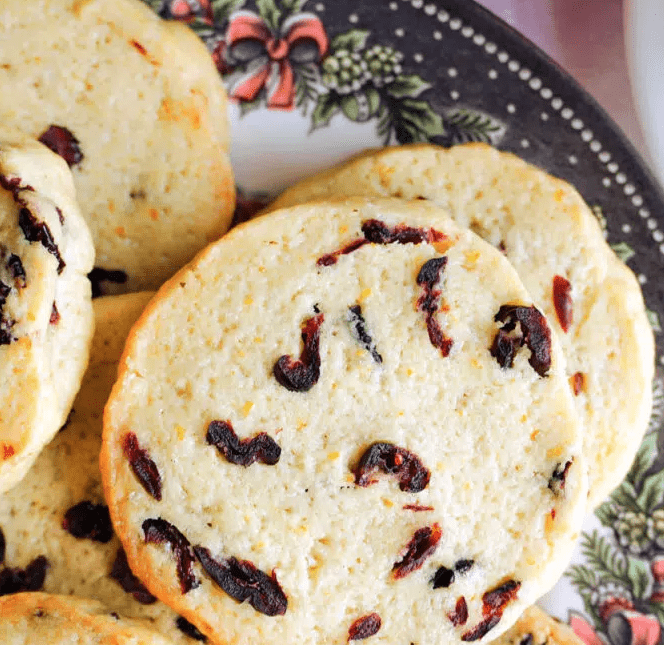 These delicious shortbread cookies are buttery and soft and melt-in-your-mouth. The addition of dried cranberries and orange gives them a lovely festive touch. So easy to make, with a few simple ingredients, these shortbread cookies are the best you can find. Enjoy while watching Christmas in July. This is the story of Daniel, a once-famous musician running away from his talent. One of the few friends he has left is his grandmother, and their special bond was always the Christmas season they both loved so much. Now it's summer and she's dying, so Daniel decides to give her one last gift – the holidays she won't live to see. He dusts off his old guitar (and his old inspiration) and sets out to bring his grandmother Christmas in July.
These whimsical white Christmas crackles are sure to bring back memories of childhood treats. These bite-sized sweets will make a great gift for loved ones and even better – you don't have to turn on the oven!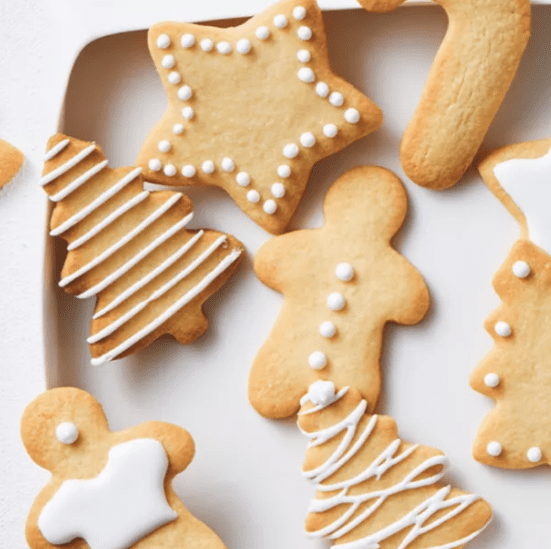 Easy and delicious, the whole family will enjoy rolling the dough and cutting out the shapes and then decorating them when they're cool. Watch Christmas Cookies together and enjoy the fruits of your labours. Hannah isn't a big Christmas fan, but is dispatched by her company to a Christmas-themed town called Cookie Jar where must spend the holidays. There she will find a renewed love for Christmas, and a bit of romance along the way.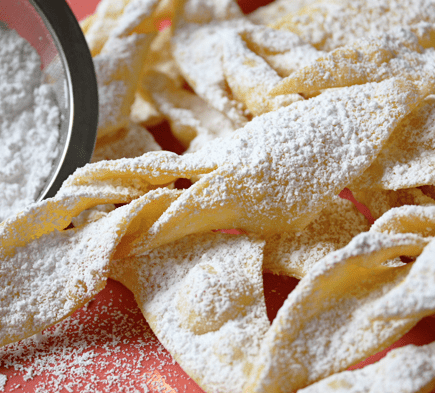 These delicate Christmas cookies are called Chrusciki, Chrustki, Faworki, or Angel Wings. Whip up a batch to munch while you're watching your favourite movie on GOOD.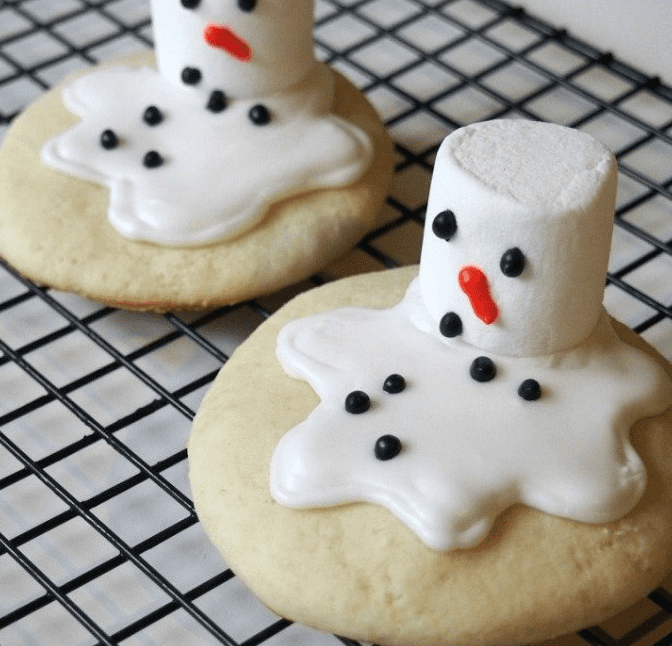 With the blistering heat of a usual Aussie Christmas, no snowman would stand a chance. These are a fun take on 'traditional' Christmas themes with an Australian warm weather twist to warm your heart this chilly winter Christmas in July.
Ok, they're not cookies as such, but they're super delicious and easy to make. These sweet treats will be the perfect things to enjoy as an after dinner treat while you're watching Christmas movies on GOOD this Christmas in July weekend!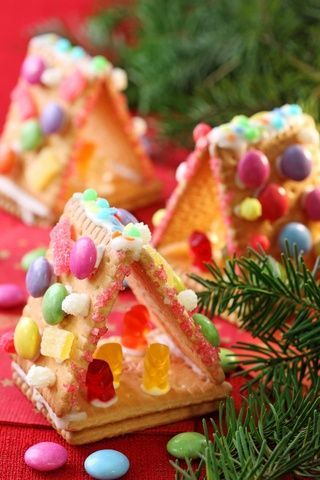 The kids will love making these cute little cottages. What better way to beat the winter weather than with some a fun cooking activity the whole family can enjoy together.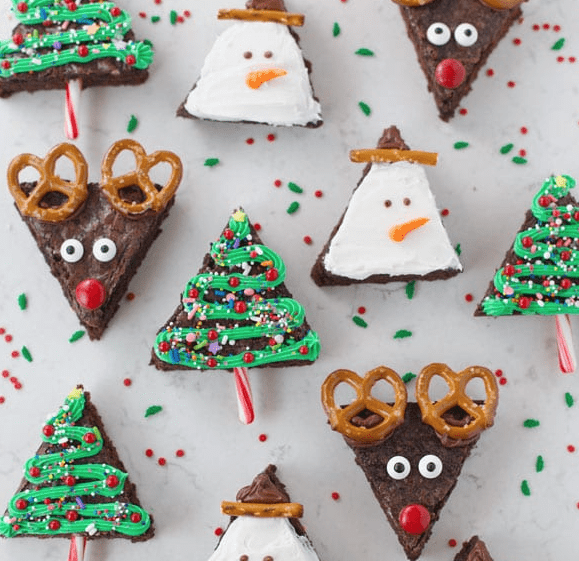 Everyone will enjoy this fun, Christmassy twist to your favourite brownie recipe too. Or just do what I do and grab a brownie mix from the supermarket. Super cheap and too easy.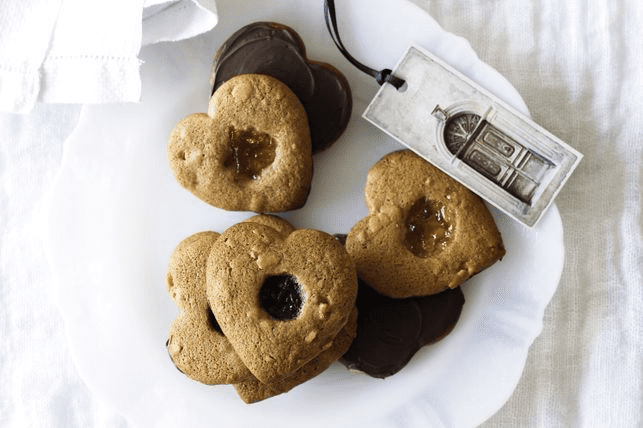 These spicy Austrian/German treats with their dark chocolate coating are a staple at my family Christmas celebrations. My mother made them every year. The delicious chewy gingerbread cookies will be perfect to nibble on while you watch The Sweetest Christmas. When a struggling chef makes it to the finals of a baking competition, she must reach out to an old boyfriend when her oven breaks down. Romance is rekindled, and Kylie realises she must embrace the Christmas spirit or risk everything.
These chunky, fruity, chewy cookies are just one of the recipes from our series Christmas Cookie Matchup, the 5 episode baking show that brings together talented home bakers alongside the cast of 'When Calls the Heart' to face off in a Christmas cookie baking challenge.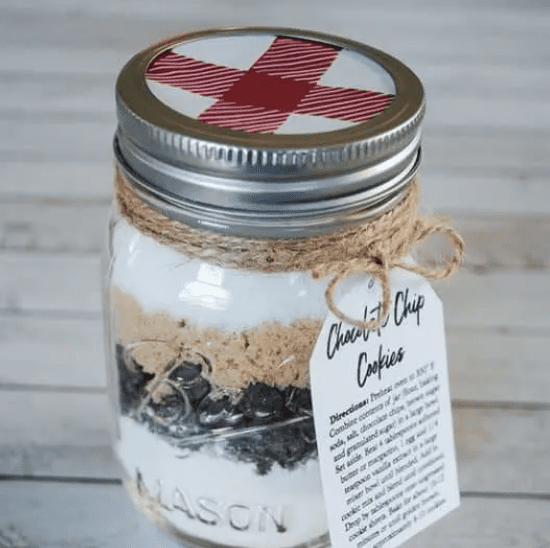 These cookies in a jar make terrific gifts for teachers, friends or work colleagues and this recipe even comes with the printable recipe gift tags. And, they are the tastiest, soft baked chocolate chip cookies. Bake some for yourself, brew up some spiced chai and enjoy Christmas Jars, the story of reporter Hope Jensen, who uncovers the secret behind 'Christmas Jars' – jars filled with money and given anonymously to people in need.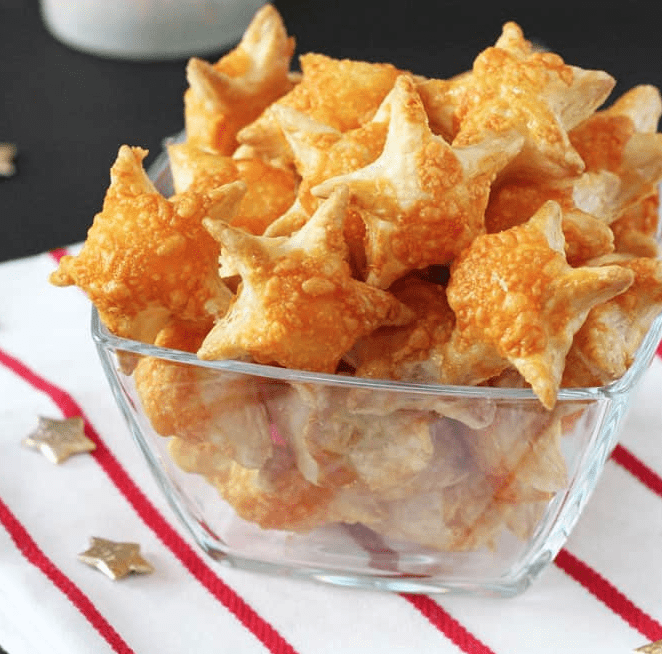 Ok, I really am a savoury girl and will do anything for cheese. I had to include these crunchy, flakey and super quick and easy little cheesy puff pastry stars. Keep them mild for the kids, fancy them up with some smoked cheddar or add some punch with a sprinkle of smoked paprika. Munch on a bowl full while you watch Christmas in the Smokies. This modern day Christmas classic is set in the beautiful Smoky Mountains and is the story of one family's journey to save their historic berry farm against all odds during one fateful holiday season.
There you have it. Twelve yummy treats to try and lots of wonderful Christmas movies to warm your heart, feed your soul and lift your spirits this chilly winter weekend while you enjoy Christmas in July.