One Hundred years of Baby Names
BY: Sharon Fitness for GOOD. with content from McCrindle
Choosing a name for a baby is an exciting task for parents.
It is also quite a daunting task! Choose wrong, and your child will be stuck with an annoying moniker – and even be the butt of jokes or victim of bullying – for their entire life! And I'm not taking about those deliberate crazy unusual names like 'Abcde' (pronounced Absidee) or a celebrity name like 'Heavenly Hiraani Tiger Lily' (hmmm). I'm thinking those accidental clangers like Callum Murray, or Benjamin Dover. My friend worked with someone called Paula Mussell. On the other hand, choose well, and you could set them up for success, right?
No wonder Lee and Rosemary are having trouble naming their new baby daughter! Finger's crossed they can make a decision by next episode. Not sure 'Hey-you' can last. Will they choose a family name? Or something unusual. Maybe they'll name her something meaningful like Patience (they waited a long time!) or Gwyneth, which means 'blessed'. Or combine their names – Roselee perhaps?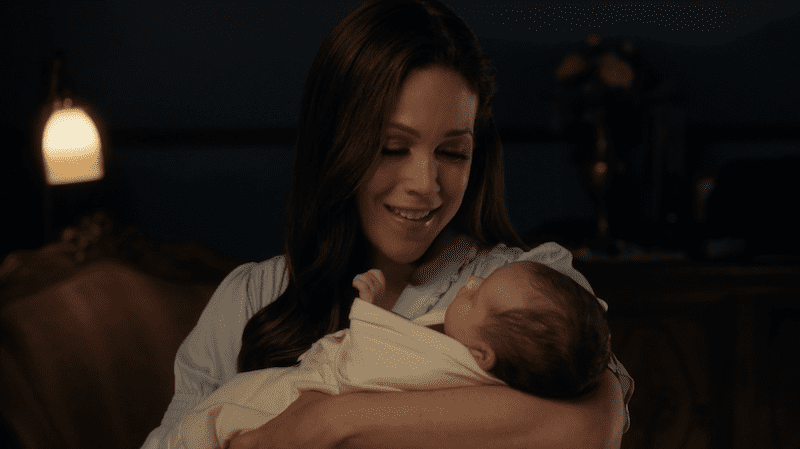 Most Popular Girls names in Early 20th Century Canada
In the early part of the 20th Century in Canada, the top twenty girls names were pretty traditional. Margaret, Dorothy, Helen, Mary and Jean took out the top 5 spots with Ruth, Doris, Florence, Elizabeth and Marion rounding out the top ten. Kathleen, Evelyn, Irene, Annie and Marjorie filled spots 10-15 of the most popular names given to girls in Canada in 1920, and the final 5 names in the top twenty were Gladys, Edith, Alice, Edna and Lillian. Some of these names endure to this day, one hundred years later, and with 'grandma' names having a resurgence in popularity in the 2020s, we may very well see a lot more Evelyns, Florences and Lillians. Maybe not Doris. Or Gladys.
Each year Australia's states and territories release the names of every child born. McCrindle compile the data, analyse the trends and release the McCrindle Baby Names Report, providing insights into the top naming trends across Australia.
This new report reveals the top 100 names of babies born in the previous year and uncovers fascinating insights into the trends that are shaping the choices of today's parents as they choose names for their Generation Alpha children.
Most Popular Baby Names this Year
Oliver and Charlotte are the Most Popular
In a reign that has lasted over a decade, Oliver continues to be Australia's most popular boy's name. With over 2,000 occurrences, it stands as the only name across both boys and girls to receive this number of occurrences. Oliver has firmly established itself as a beloved choice for parents with its enduring popularity. After a brief stint in second place, Charlotte ascends to reclaim Australia's most popular girl's name.
Oliver tops the most popular boys name in Australia for the tenth year in a row. Oliver is also the most popular name overall – the only name to occur over 2,000 times in 2022.
Theodore makes its debut in the top ten for the first time after consistently climbing the ranks every year since joining the top 100 in 2014. In doing so, Lucas and Thomas end their streak of being in the top ten for over a decade.
Charlotte reclaims the top spot as the most popular girls name in 2022 after being knocked off by Isla in 2021. Olivia continues her streak in the top ten, having been one of only three names (Charlotte, Olivia and Mia) to have featured in the top 10 since 2010.
Unlike the boys, there are no new additions to the top ten girl names in 2022, though the order did have a shakeup in rankings.
Increasing Creativity Among Parents
Parents are increasingly drawn to creative ways of making traditional names stand out and opting for distinct spellings that add a touch of originality. Sophia becomes Sofia, Amelia to Emilia and Holly takes a new form as Hallie. These innovative adaptions continue to rise as a trend for parents naming their Generation Alpha babies.
Over the next few years, look out for boys being named Rueben, Remy, and Theo, and girls named Margot, Thea, and Maeve. These names have all made significant jumps in the last year and are expected to become even more common.
The rise of gender-neutral names
Across the top 100 baby names for both boys and girls, gender-neutral names are becoming increasingly popular. Names such as Charlie, Riley, Jordan, Casey, Jamie and Taylor have consistently climbed the ranks in recent years. This reflects a cultural shift in Millennial parents, breaking down traditional gender norms often found in the naming process. Additionally, there is a growing trend of boy/girl name variations like Oliver and Olivia, Harry and Harriet, and Billy and Billie.
Multiculturalism reflected in baby names
Australia's rich multicultural fabric is reflected in the names chosen for newborns. Of the combined top 200 boys and girls names, at least 89 names have origins beyond the English language. Parents are embracing diverse cultural influences with names like Xavier, Ethan, Gabriel, Matilda and Zara. The multicultural influence woven into Australia's baby names showcases the nation's embrace of its diverse heritage.
Find more naming trends in the 2023 McCrindle Baby Names Report below.
2023 Baby Names Report
Get all the insights on the top baby names in the 34 page report.
What names did the Aussie Hearties come up for in our Name Baby Coulter competition. Check them out HERE.
---
Watch When Calls the Heart season 10 on Wednesday nights at 7:30pm AEST on GOOD. or stream from the free GOOD app. Watch this episode now. CLICK HERE.
Article supplied with thanks to McCrindle.
About the Source: McCrindle are a team of researchers and communications specialists who discover insights, and tell the story of Australians – what we do, and who we are.
About the Author: Sharon Fitness is a staff writer for GOOD. She's a movie buff, TV fan, foodie and dog lover.
Feature image: When Calls the Heart program stills