A GOOD Christmas Day's Entertainment
Spending a quiet Christmas Day at home doesn't mean you can't have a moving Church service, beautiful music, entertaining movies and enlightening documentary features! Your Christmas Day with GOOD is everything you need for an enjoyable day filled with inspiration, love and hope. Here's our suggestions for a day of fun, singing, adventure, learning, laughter and magic.
5:30am*
If you're an early riser, or you just want a couple more hours sleep and need the kids entertained the GOOD early morning program includes Veggie Tales, Holy Moley, Jovis Bon Hovis, retro cartoons and other kids Christmas specials from *5:30am – 9:30am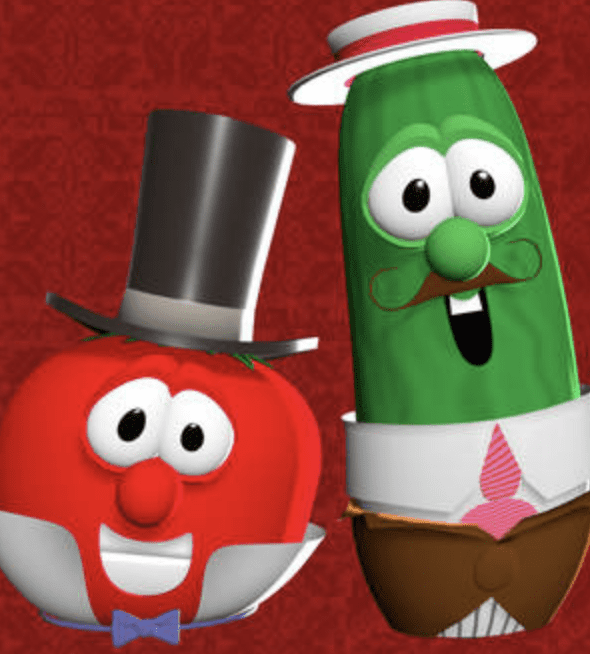 9:30am*
Time for Church so head with us to Shepherd's Grove Church in California and the team at Hour of Power for a beautiful Christmas service. Enjoy the telling of the Christmas story and sing along with the Carols
10:30am*
For something completely different, watch Christmas with the Chosen: The Messengers. The team from The Chosen have created a special episode about the birth of Christ through the eyes of Mary and Joseph. Also performing is an extraordinary lineup of musicians perform both new and classic Christmas songs from the set of The Chosen, including: Phil Wickham, For King & Country, Brandon Lake, Maverick City Music, Cain, Matt Maher, Bryan & Katie Torwalt, Jordan Feliz, We The Kingdom, The Bonner Family, Leanna Crawford, Dawson Hollow, and One Voice Children's Choir.
12:30pm*
Charting Christmas is a documentary that looks at the history of this festival providing answers to the questions "how did the good Bishop Saint Nicholas become Santa Claus?", "Why do we have Christmas trees, the Nativity plays and Christmas Carols?" and "why do we celebrate Christmas on the 25th of December?". Chart back through time looking at many of origins of Christmas traditions and legends, from Charles Dickens to Saint Boniface and Saint Francis of Assisi and look at the historical biblical accounts of the birth of Christ and the prophecies concerning the coming of the messiah. Featuring interviews with historians and biblical scholars who bring the history of Christmas to light, this documentary includes great historical scenery from Israel and United Kingdom.
1:10pm*
MOVIE – Christmas Angel
This Christmas, Olivia has one wish: that her single mum would find someone that she can call 'Dad'. She and her friends discover that the answer to all their wishes may be inside a mysterious abandoned house. Legend has it that if you make a wish, throw a stone and break a window, your wish will come true. Then, within the house they discover Elsie Waybright (Della Reese), the Christmas Angel. Elsie tries to teach Olivia and her friends that some requests must be left to God. As Christmas day approaches, and Olivia's wish isn't going the way she hoped, will Elsie be able to teach her trust in God?
2:40pm*
More Veggie Tales this afternoon with The Toy that Saved Christmas then at 3:05pm tune in for Superbook: A Christmas Adventure.
4:10pm*
MOVIE – The Christmas Candle
Deep in the heart of the English countryside lies the enchanting village of Gladbury. Legend has it every 25 years an angel visits the village candlemaker and touches a single candle. Whoever lights this candle receives a miracle on Christmas Eve. But in 1890, at the dawn of the electric age, this centuries old legend may come to an end.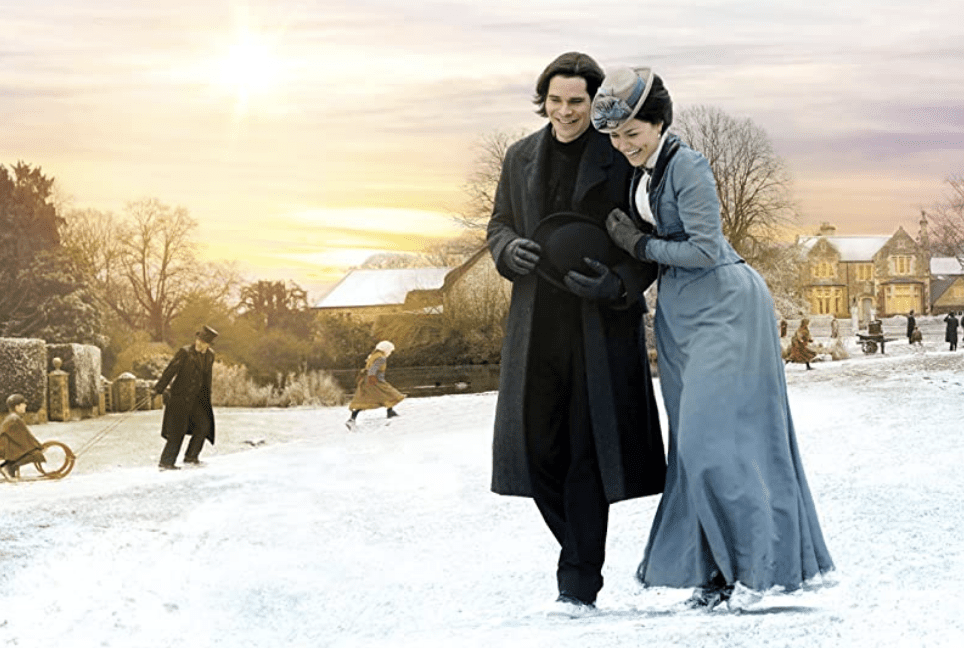 5:50pm*
Every year, Christmas gets busier and busier. It's stressful and many people struggle emotionally. In a society that seems to have lost the Christian heritage of Christmas, maybe it's time to ask if we Should We Cancel Christmas? In light of this, host Karl Faase, looks at three aspects of Christmas in this intriguing documentary program. The answers are surprising – revealing strong economic, historical and personal reasons why Christmas should continue to be an important part of our Australian community.
6:15pm*
MUSIC SPECIAL
apture the true essence of the holiday season with an unforgettable hour of live Christmas music in The Spirit of Christmas II with Kevin Pauls and Friends. Highlighting some of the best Christmas music of all time, as well as brand new original songs written by world renowned and cherished artists you love, the special features: Host and Gaither Homecoming artist Kevin Pauls, three-time Grammy award-winning artist Ashley Cleveland, multi-Dove award winner Crystal Lewis, Joel Parisien, Ali Matthews, Chris Rodriguez, Bonnie Keen, Ron Hemby, Tabitha Fair, Leland Klassen and Billy Simon. Accompanying the performers is the legendary musical ensemble "Chops Horns." Join Kevin Pauls and Friends as they celebrate this joyous, loving season by bringing the Spirit of Christmas right into your home.
6:55pm*
Songs of Praise – A Feast of Carols
David Grant introduces carols by candlelight and Christmas readings with Katherine Jenkins, Kevin Whately, Tina Hobley and Only Boys Aloud in the special Christmas episode of Songs of Praise.
7:30pm*
MOVIE – The Christmas Train
Taking a transcontinental trip to Los Angeles from Washington DC by train and deciding to chronicle his adventure, disillusioned journalist Tom Langdon finds himself westbound with a variety of characters. All provide inspiration for a story he wants to write in honour of his late father. He begins a journey of rude awakenings, thrilling adventures, and holiday magic as his fellow passengers open his eyes to wondrous possibilities, and the opportunity for love he thought had been forever lost. Stars Dermot Mulroney, Kimberly Willians-Paisley, Danny Glover and Joan Cusack.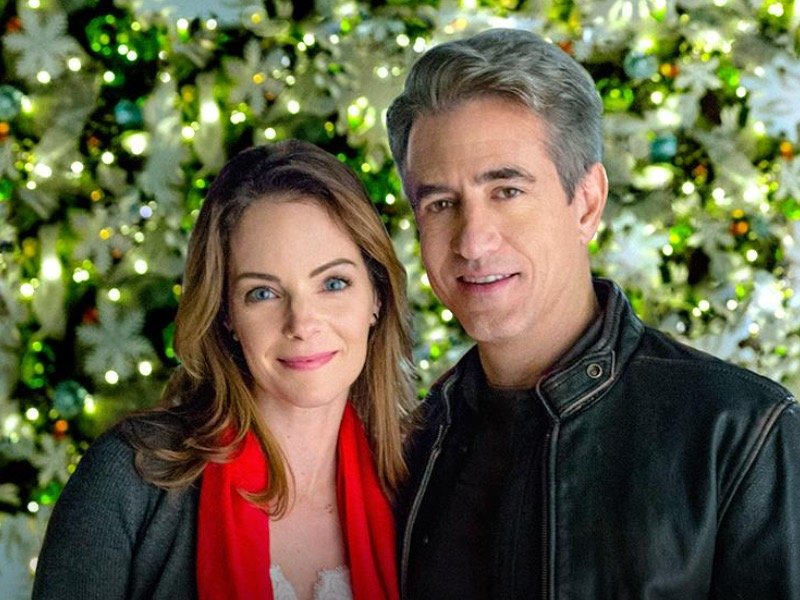 9:10pm*
MOVIE – Silent Night
In 1818, when Joseph Mohr is assigned to be the new assistant priest in Oberndorf, a small Austrian town near Salzburg, the young man is full of ideas and ideals. His passion to bring the church closer to the common people sets him on a collision course with his new superior, Father Nostler. When Mohr organises a church choir that includes outcasts from the local tavern and performs in German instead of Latin, Nostler threatens him with disciplinary action. Their relationship further deteriorates when Maria , a regular tavern patron, surprisingly joins the performance of the all male church choir. As Mohr's initial successes start to crumble and his efforts backfire on him, he loses all hope and faces a trial of faith. The night before Christmas, Mohr has to decide if he will accept defeat and leave Oberndorf or embrace the true significance of the Holy Night.
11:00pm* – return to regular programming.
Of course, this is purely our Broadcast and live stream schedule. There are hours and hours of wonderful Christmas entertainment available ON DEMAND on GOOD so you can hand pick your own day full of the things you love from music to movies, documentaries and series.
Merry Christmas from all the team at GOOD. May your Christmas be Holy, blessed and full of joy. Thank you for bringing us into your homes this year!
* Times listed for the broadcast and live stream are AEDT – Australian Eastern Daylight-saving Time