Ep 10 recap – Hope Valley Heroes
By Rach Kayrooz
As Hearties held out all week in the Nathan and Elizabeth "will they again or won't they?" saga, episode 10 invites us into Mrs Thornton's deepest thoughts (writers are full of them). She reflects on the loss of Jack, and how she couldn't imagine losing Nathan too. Last week's incident has rekindled old fears for Elizabeth. And reignited Team Nathan, who are swooning from every corner of Australia.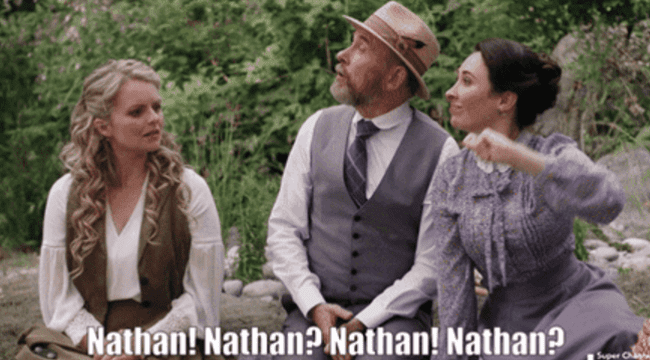 Elizabeth's new perspective is interrupted by the Hope Valley Leadership Committee on how to overthrow, oops, convince the Governor they need his help to intervene with Montague's theft of their most precious resource, water. This episode is so fast-paced in the race to tie up all loose ends, that Hearties are riding the Hope Valley rollercoaster!
Nathan is now part of Schwarzenegger's, I mean, Balfour's, security detail, about to receive the Governor's Medal of Honour. Rosie thinks he will make the perfect 'messenger of truth'. The Valley's hero has no time for dateamountie.com when he's too busy saving hostages, playing bodyguard, and being a single dad!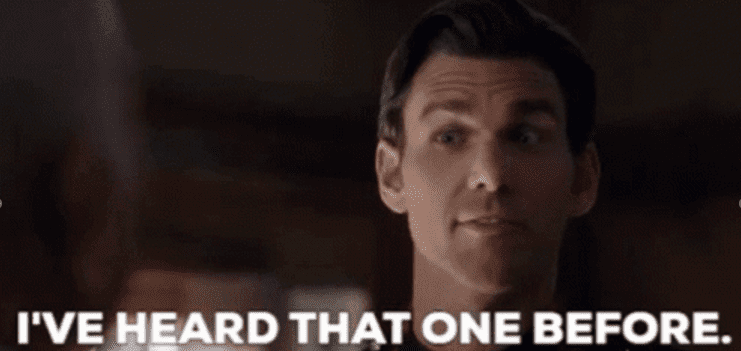 Bill's investigations conclude Madeline never registered the purchase of his land. He finds the allegedly broke Mrs St John under an alias at The Buxton Hyatt (she must be using AfterPay). As we thought, Montague is not her fiancé. However, he was her late husband's business partner. When her husband passed, she inherited his gambling debts, and a small trust that remains under the executorship of Montague. He has withheld the funds from Madeline, bribing her to find land with a creek in Hope Valley for him to carry out his evil plan.
By holding onto the deed and not filing it, Madeline is keeping this as leverage. Will Bill get his land back?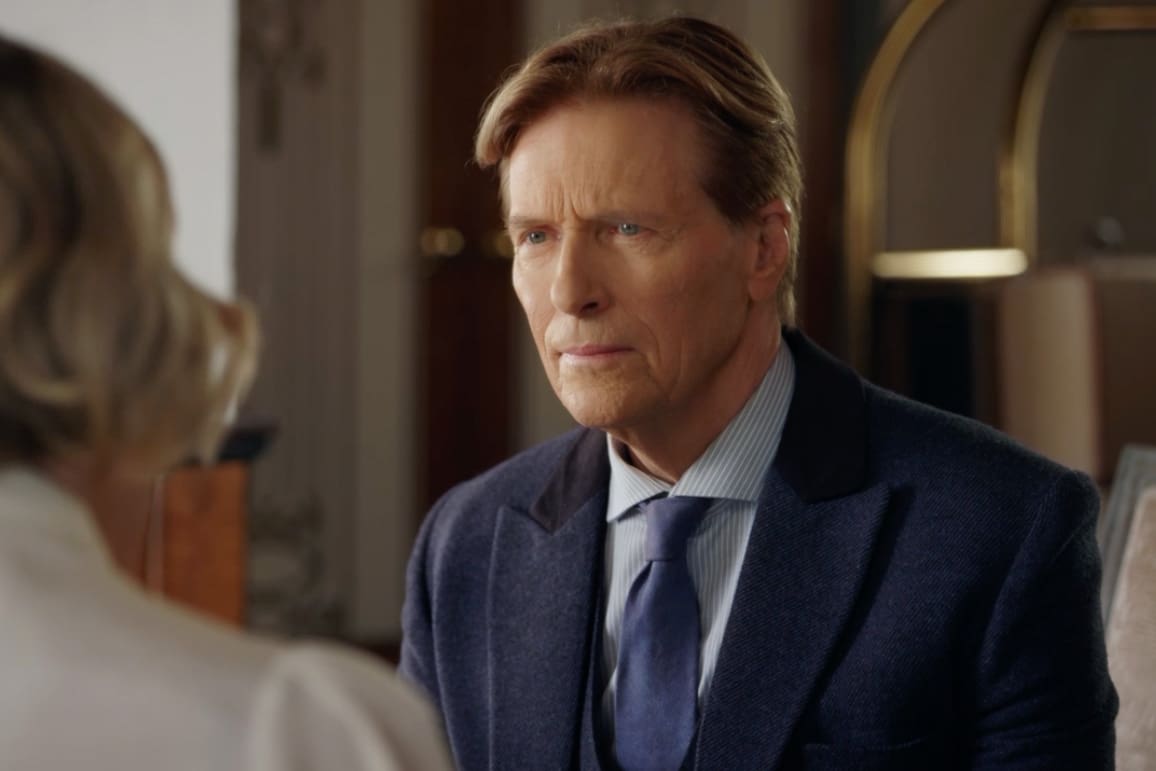 Lucas' years of playing poker will finally pay off in saving Hope Valley, according to Nathan, with Elizabeth continuing to worry about our Mountie's safety. Cue suspense music.
Elizabeth's wedding dress arrives, with Rosie and Flo more showing more excitement. Alas, it isn't our bride's gown inside the box, but metres upon metres of tulle, enough to make 10,000 toilet roll dollies. Elizabeth thinks it's a sign, or the jitters. Is she having doubts? According to Rosie, no. But is she trying to convince her Matron of Honour, or herself?
The instant Elizabeth dons the gown, Nathan arrives at the door. His smile says it all. *sigh*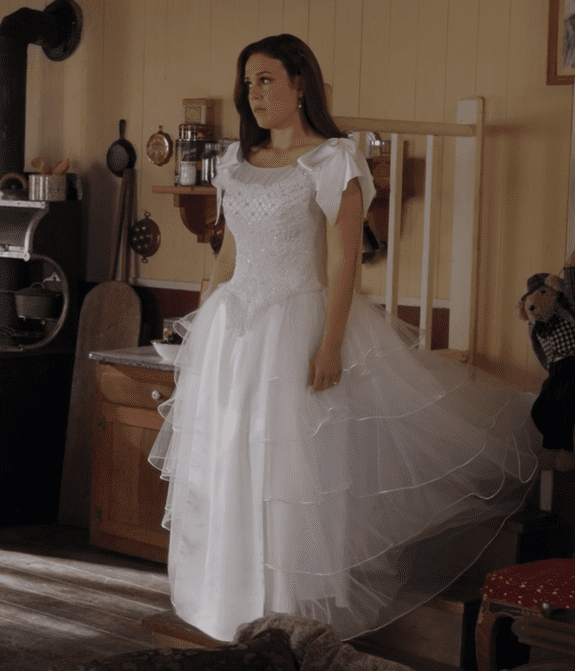 Faith travels down main street, complete with another Prada pregnancy bag.
The black-tie gala ball is in everyone's sights. Rosie is playing Vogue's stylist, lending her wide array of gowns to the ladies.
Lucas, Lee, and Nathan plan to give the Governor a tour of Hope Valley, especially the empty Springs.
They were secretly refilled overnight by a sneaky Montague, who is all over the Governor like a rash.
Lucas appeals to Montague, who is a narcissist and does not care for Hope Valley or its people. Why Lucas doesn't shove him into the bushes, I'll never know.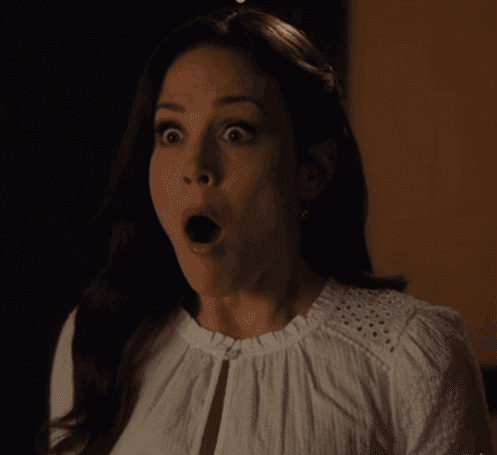 As the gents celebrate the Governor's supposed support at the Saloon, Mike begins to panic and hesitates to approach Mei. Is Mike in the friend zone? He considers his next move on the bar room floor, as Faith carries around a bed sheet from the Sheridan stocktake sale.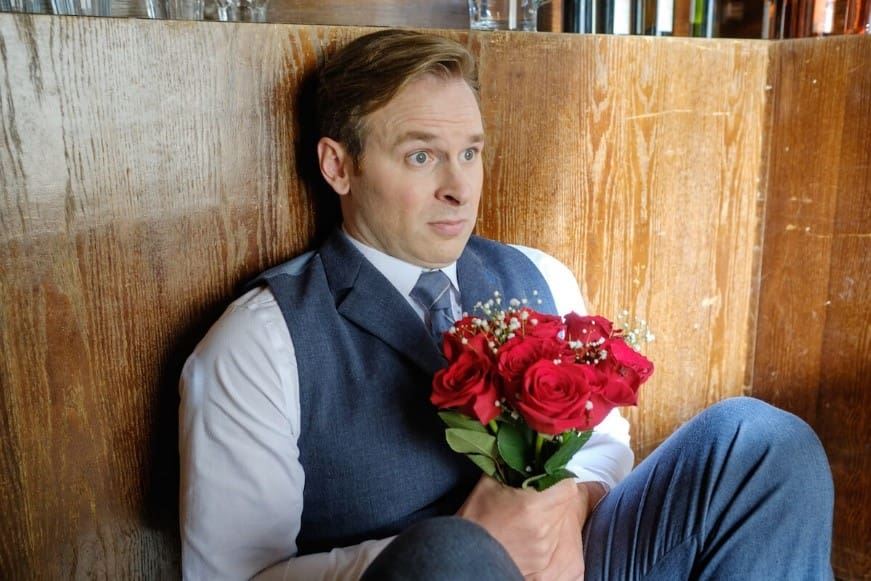 Mei and Mike avoid each other like teenagers, with Harry swooping in and asking her to the ball first.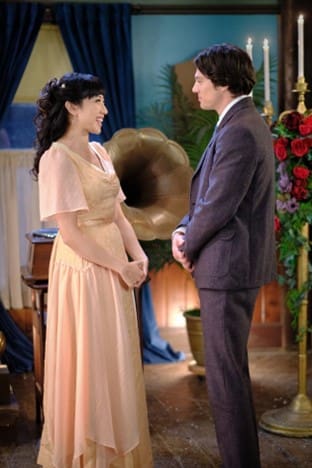 Rosie and Lee are dressed to the nines, but Lee is stressed that he was supplying Montague with lumber for months, suspecting something wasn't right. His protective gene kicks in, knowing Hope Valley is where he wants Goldie to grow up. Lee is Hope Valley's Rocky, in the fight to protect this beautiful town.
Mike and Lucas race out to Wheel and Barrow for exorbitant decorations, with the help of Kim Kardashian's interior designer. The Saloon, and the ladies, look utterly stunning. The music – and Faith's headpiece – reflect the roaring 20's, taking Hope Valley into a new era.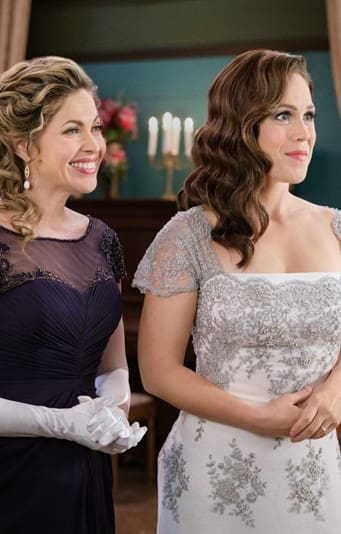 Nathan overcomes his public speaking nerves by taking Elizabeth's advice. Bill turns to find Madeline has brought him the Deed, because she has a heart for Hope Valley and, it seems, Bill. She warns him that Montague is in business with the Governor (ooh, I predicted that last week! Anyone else?)
Elizabeth and Lucas take to the dance floor like covert spies from Mission Impossible, whilst Bill tells Montague he is in possession of the Deed and to immediately vacate his land.
Faith and Fiona play matchmakers, distracting Harry from Mei, allowing Mike to make his move and invite her to dance. The punch wasn't tasting too good, so she accepts.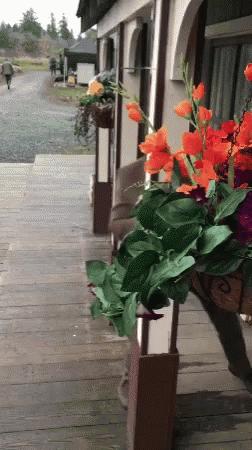 Our investigators confront Montague and the Governor, whose plan is to destroy Hope Valley, just as they did to Eagle and Rock Creeks. Their focus is Union City. Balfour is a downright dirty politician.
Lucas requests a meeting alone with Montague and the Governor. I'm hoping now is when he unleashes his Karate Kid moves. Instead, he requests a hold on half the water until after the election, and a fee to be the Hope Valley mediator. Smartly, his requests win the trust of the Governor, and allow him to see the aqueduct map for intel.
Lucas risks it all to save Hope Valley, taking advantage of the live broadcast to speak the truth about Balfour. And what a speech! We have never seen Lucas fight like THIS!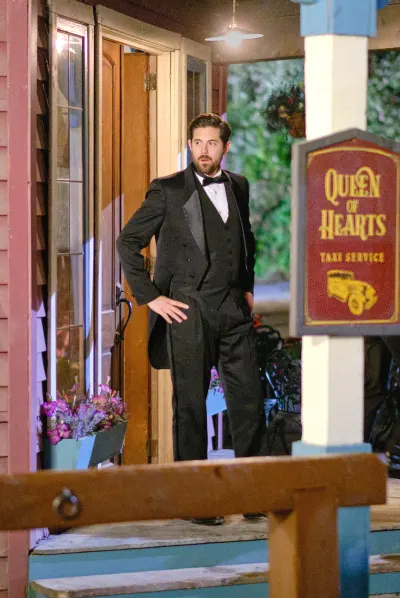 As Elizabeth takes a step back and observes Lucas' interviews with eager reporters, what or who is on her mind?
Is Lucas destined for a political career, leaving Hope Valley behind?
Which hero will Elizabeth choose? Or will she choose herself?
Memorable Moments:
Elizabeth: "Losing Jack was the hardest thing I ever went through, and the thought of losing someone else in the line of duty, one who means so much to me, has rekindled old fears I put away. It feels like we have a shadow over us for so many reasons; things that seemed important pale in comparison to what is now at stake."
Lucas: "I don't believe the greater good means leaving people out…decimating towns, valleys, lives, and communities that we have worked hard to build here."
---
Watch When Calls the Heart season 10 on Wednesday nights at 7:30pm AEST on GOOD. or stream from the free GOOD app. Watch this episode now. CLICK HERE.
About the Author: Rach is an AACTA Award-winning writer, emerging producer, and tv/film content creator, with a background in social and human rights advocacy. A classically-trained vocalist and proud mum of a singer/songwriter/musician (and a rescue dog), she continues to teach singing professionally and rock 90s dance moves in a non-professional capacity. In the brief moments between raising awareness for accessibility and inclusion for people with disability, Rach dreams of travel to faraway places (like Paris and Vancouver). A former theatre and film actor, these days Rach is an award-winning speaker, currently working on pre-production for her documentary FND: Not My Story, and reality tv show Facing the Fear.
Socials: @rachkayrooz
Feature Image: When Calls the Heart promotional content from GOOD.