Ep 6 recap – Don't call me Baby, Call me Goldie.
By Rach Kayrooz
As every man and his dog enjoy the Hot Springs, complete with fake accents and funny hats, the kids are feeling left out. It seems Hope Springs has become an adults-only resort attraction, no kids allowed. Is this how youth crime began?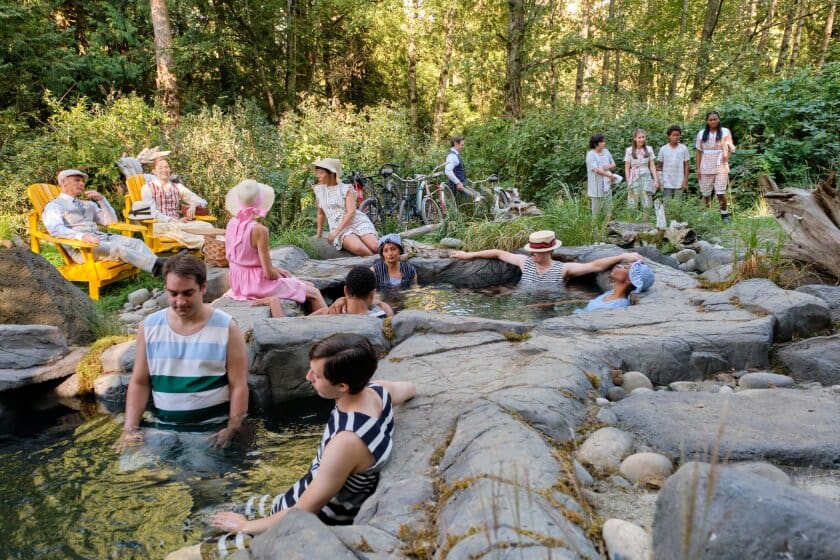 Rosie and Lee prepare to take the baby into town to see Faith, complete with the early version of the Louis Vuitton nappy bag. Or man bag. I thought for a moment the baby had burped, but no, it was Lee suggesting they call their daughter "Gassy" or was that "Gussy"?!
Minnie suggests another celebration for the community – a St Louis barbeque in Hope Valley. Joseph heads off to Coles to grab some snags.
FloMo, literally joined at the hip, are fussing, first over baby Coulter, then Minnie's amazing sauce. (I hope the writers will give them some juicy storylines this season, rather than the tokenistic pairing up for a few lines each episode that we've seen so far).
The kids are wandering around town with nothing to do, except planning how to evict the tourists from the Hot Springs. Lucas and Elizabeth encourage them to find a solution. Like, call the Residential Tenancies Authority. Or hope the tourists stop buying up copies of Bill's swimsuit.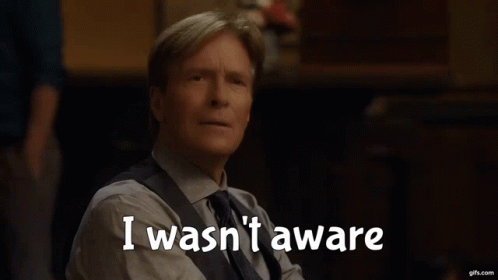 The pools are too small to accommodate everyone, so they suggest a children's pool. Mr Mitchell threatens to pack his bags to head back to the circus where he works as a ringleader (c'mon that moustache?), declaring children should not be seen nor heard. The kids are open to negotiation. Lucas tells them not to show their cards. This is Gambling Mentorship 101.
The name-change game continues around town confusing everyone, no thanks to Lee's family tree. Baby Coulter has been known as Myrtle, Gussy, Dimple and Hey You. Rosie finds a musical jewellery box at The Mercantile and its sweet song triggers her emotions.
Harry relays to Nathan that someone from the Union City Holding Co came out and started buying up all the land at Eagle Creek, as Madeline lurks in the background. The Eagle Creek river running dry is not a coincidence. Is Madeline about to send Hope Valley into a drought?
Allie learns about setbacks in her early activism career, failing to obtain signatures for the petition. She'd rather play poker with Lucas. Eventually, the kids strike a deal with the tourists and enjoy the Hot Springs whilst avoiding the sharks, ahem, card sharks.
Behind Rosie's vibrant smile is a hurting heart, struggling with questions of her past and the absence of her mother. Faith shares her experience of being motherless too. Rosie's grief and abandonment have been holding her back and she realises that now, as a mother herself, she misses her own. The vulnerability shared by these two strong, accomplished women is something many Hearties can relate to. How wonderful to see the writers exploring such depth of emotion this season.
It's a momentous turning point for Rosie. She takes the step of disclosing her heart to Elizabeth. That musical box played the song Rosie's mother sang to her as a young child. Cue the tears, Hearties!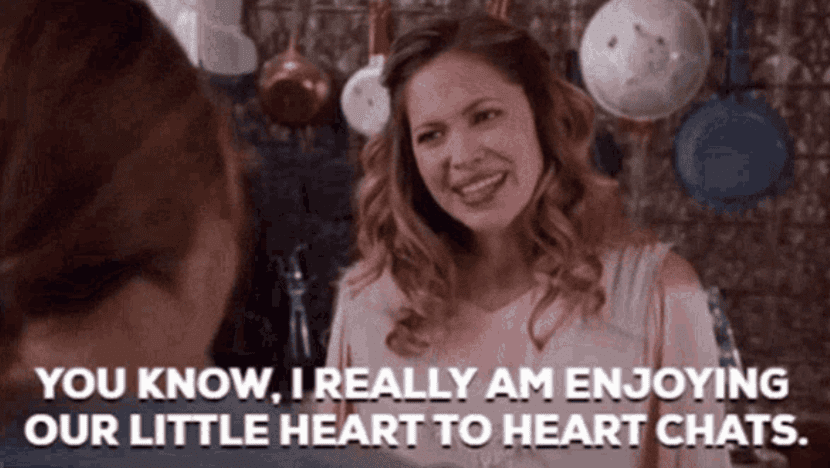 Lee is struggling to find ways to help Rosie. Joseph and Elizabeth have helpful tips on how to bring her comfort. Lee remembers the trunk containing Rosie's mother's items that Joseph was custodian of for a time. Rosie discovers secret letters her mother wrote that her father kept hidden. As she explores the writings, we cannot help but feel her overwhelm. Rosie comes to realise her mother loved her. The laws of the day permitted her father to claim sole custody and alienated her mother from seeing Rosie. She passed before Rosie turned 18, the year of her planned visit. It is only fitting that baby Coulter be named after her.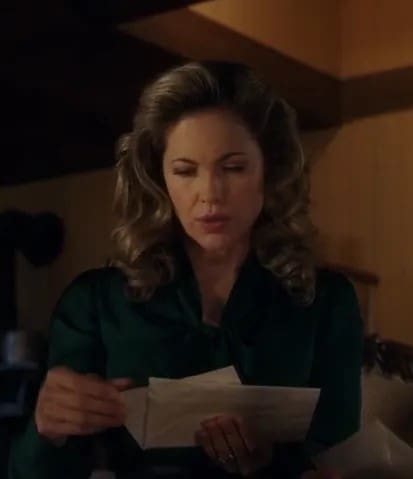 The art of negotiation, or war, is a hot topic for the children as the tourists have everything they want, yet are growing bored of the Springs. Mike has a new take on the situation – the tourists want to be entertained, so he recommends calisthenics. There's a Goodlife gym opening above the café soon.
Hope Valley Gardens R Us proprietor Henry has grown the seedlings into full plants in only a week! The gardens are blooming, as is Henry's smile.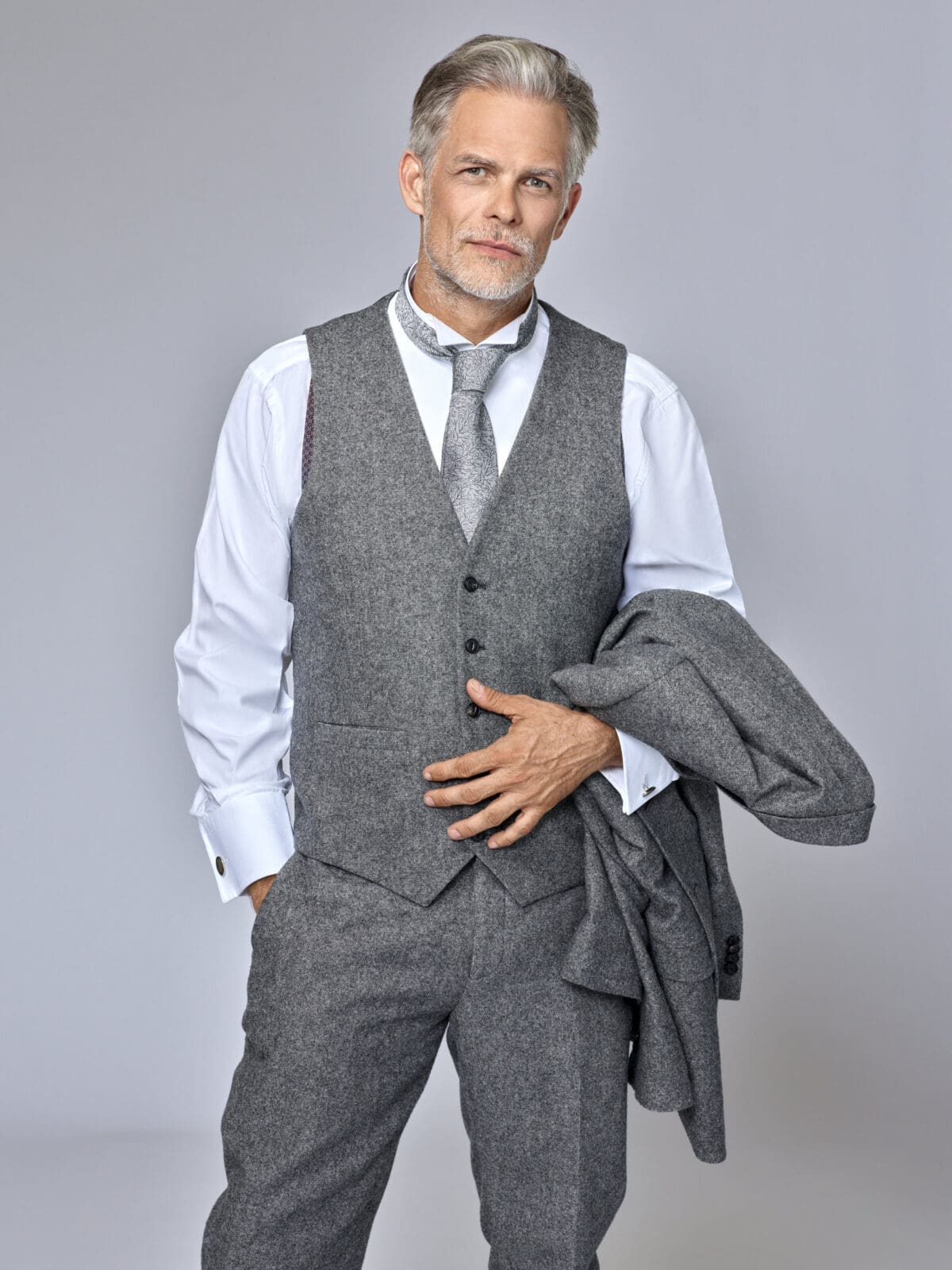 The St Louis vs Kansas City barbeque is on! The townspeople must cast their vote by midnight to see who'll make it through to next week. Bill mixes the two BBQ sauces together and comes up with the new Hope Valley Hot Sauce. Soon to be sold in Aldi.
The kids and Lucas establish the first Sideshow Alley with quoits, beanbag toss, tug-o-war and ball games entertaining the tourists. It doubles as the new Mountie training ground.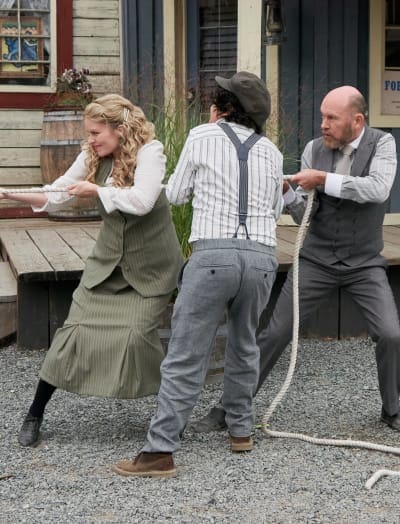 Nathan is making eyes at Faith who finally smiles back. He makes his way across the dance floor like Travolta and invites our favourite doctor to dance. Finally! We've waited long enough!
And that other matter we've waited for…Rosie and Lee introduce the town to baby Goldie (Marigold) Elizabeth Coulter. It's a beautiful way to honour Rosie's late mother, Marigold. But they should never get a golden retriever, because two goldies would just be confusing.
Memorable Quotes:
Elizabeth (at The Mercantile): "Just getting some new pencils."
Rosie: "Trying to stay sharp?"
Faith: "Grief is unusual in that way. It doesn't know time."
Faith: "One of the hardest roles to play is a motherless mother."
Joseph: "Blessed are those who mourn, for they shall be comforted." (Matthew 5:4)
---
Watch When Calls the Heart season 10 on Wednesday nights at 7:30pm AEST on GOOD. or stream from the free GOOD app. Watch this episode now. CLICK HERE.
About the Author: Rach is an AACTA Award-winning writer and tv/film content creator, with a background in social and human rights advocacy. A classically-trained vocalist and proud mum of a singer/songwriter/musician (and a rescue dog), she continues to teach singing professionally and rock 90s dance moves in a non-professional capacity. In the brief moments between raising awareness for accessibility and inclusion for people with disability, Rach dreams of travel to faraway places (like Paris and Vancouver). A former theatre and film actor, these days Rach is an award-winning speaker, currently working on pre-production for her documentary FND: Not My Story, and reality tv show Facing the Fear.
Socials: @rachkayrooz
Feature Image: When Calls the Heart promotional content from GOOD.