Ep 7 recap – Call it 'Heartie Intuition'
By Rach Kayrooz
It's a new season of eternal Spring in Hope Valley, with the flowers and Henry's adorable garden in full bloom.
80's fitness celeb Richard Simmons – I mean, Mike – is leading outdoor calisthenics in the field, adorned in golf socks and a tank top. I just can't!
Faith is transporting an oversized Mary Poppins bag as Nathan escorts her to work. Our shy Mountie suggests he'll stop by for lunch. It's his version of texting "let's hang out" instead of actually asking Faith on a proper date.
Bill signs his land over to Madeline, and our suspicion grows when she declines a tour of the cabin for a sudden trip to Union City to meet her supposed late husband's lawyer. Will Bill don a disguise and follow her to find out the truth?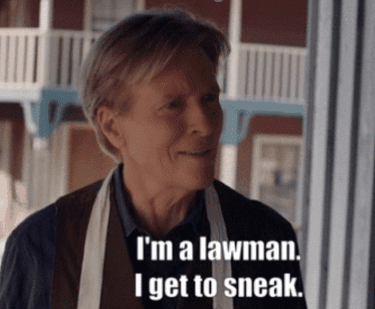 Elizabeth arrives at school to find a shiny, red apple on her desk. As every princess should be aware, don't eat the apple! She is surprised by Rosaleen Sullivan, a former student who has come to return an overdue book after 1,825 days.
Rosaleen, Molly's daughter, has been nannying for a family ten days a week. She's popped back home to give her Mum some more lines on the show.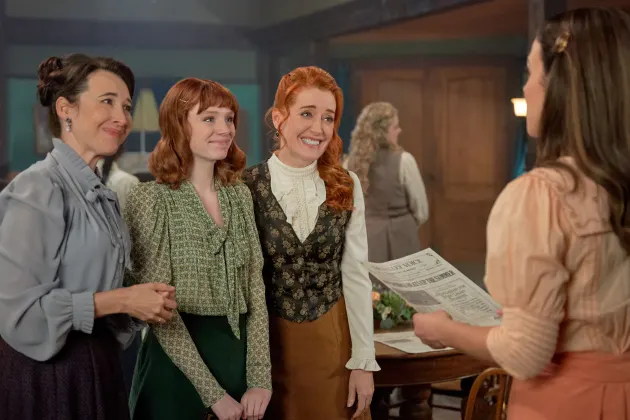 Rosaleen hasn't considered nursing studies for a while, as she's been too busy raising other people's children. And can't afford the tuition. Elizabeth is worried she will give up on her dreams. Lucas offers the idea of a job at the Saloon. Apparently pouring scotch at a bar is worth more per hour than raising someone else's children. Go figure.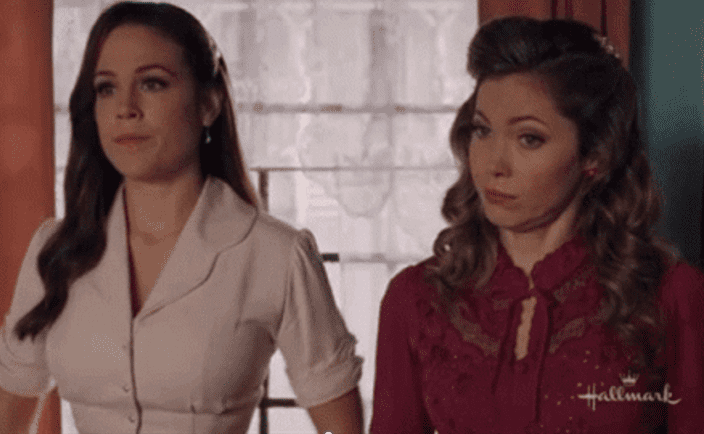 The St Johns are in escape mode, racing off with Bill's Deed and declining to leave their luggage behind. It smells of a modern-day internet scam. 'Mountie Removals Pty Ltd' are filling the wagon with items to spruce up the cabin for Madeline's return, but Heartie intuition tells us this transaction wreaks of deceit. Tough lesson, Avery.
Doting dad Lee is doing his best Sesame Street sing-song voice on the phone, discussing a trestle bridge. It's become the remixed version of London Bridge. This is the form of communication every new parent can relate to.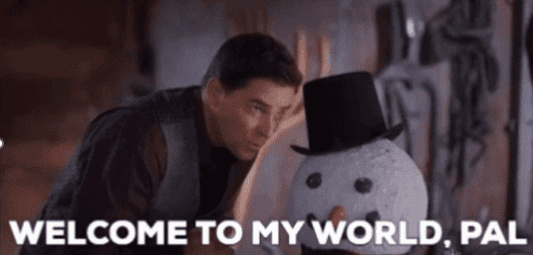 Nathan finds a lone stranger unwell on a wagon and brings him into town for Faith to examine. He awakens and demands to be treated by a male doctor. Maybe Faith will give him laxatives in his IV?
Lucas freights in Hope Valley's first radio as a surprise. Alas, it doesn't work. Lucas' smart cam caught StarTrack throwing it toward the front door of the Saloon.
Fiona, forever the IT expert, is reading Radio News for tips. Ned and Mike begin mansplaining something they know nothing about. Fiona ditches them and goes to see Joseph for scrap wire as the new radio repair woman / phone operator / mechanic / all 'round fixer, wearing many hats. And we love her hats!
The Mercantile is now the official stockist for the Hope Springs resort wear label. It seems Bill's swimsuit set a new trend.
Faith engages the services of locum Dr Hickham to 'treat' the cantankerous Mr Hunter, whose misogynistic rambles are now aimed at Mei. Finally, Faith and Mike put him on a permanent diet of cod liver oil.
Elizabeth approaches Rosaleen at the library to ensure she doesn't check out another book for more than a fortnight. And to put forward Lucas' job offer. Being back in Hope Valley brings up past grief for Rosaleen. Henry serves as a reminder of her father's death at the mine. She doesn't yet grasp he's a changed man. There is a dual path of forgiveness for these two that needs to occur.
Unlucky-in-love Nathan invites Faith to the Saloon as she friend-zones him. Nathan thinks there's something wrong with him, but Faith explains "it's not you, it's me". She still loves his dog, though.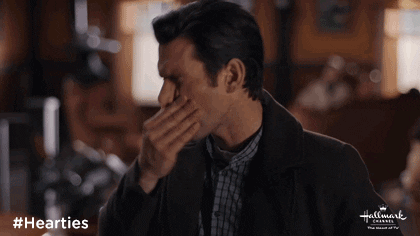 Joseph is considering taking on the Eagle Creek pastorship, with Minnie's encouragement. But Lee offers Joseph a partnership in Coulter Lumber, putting our favourite Pastor at a crossroad. He ultimately decides to go where his heart leads, and that is to lead the people in faith. Lee respects his decision, as we witness another tender moment in this kind-hearted friendship.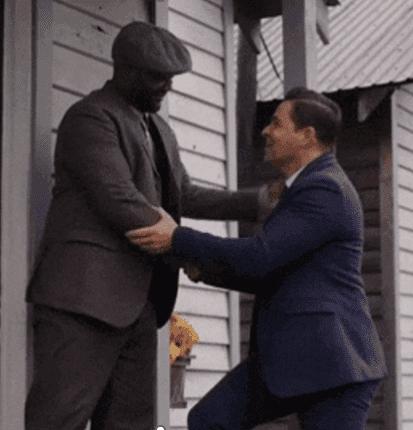 Fiona smartly builds an antenna, whilst Ned and Mike keep their focus on the radio's internal functions. It's like your dad and uncle tinkering with tools in the garage on a Sunday afternoon. We know Fiona can fix that radio with a phone in one hand, and a clay mask in the other.
Rosemary is fluttering about town with baby Goldie in the pram (who never cries) to get the latest gossip, er, "news you can use", for The Valley Voice. Lucas is advertising a scholarship on behalf of an anonymous donor who doubles as the new host of Gardening Australia.
Lucas summons everyone to the Saloon in anticipation of a surprise that will "connect them to the world." Fiona turns on the radio to the tune of static interference from NASA, before the music has everyone up and dancing. Even 'just friends', Nathan and Faith, join in the fun.
Bill and Nathan arrive at the cabin to an unexpected welcome by several men, including Bernhardt Montague, who introduces himself as the land's new owner. And Madeline's fiancé! Sorry, Bill, you've been scammed!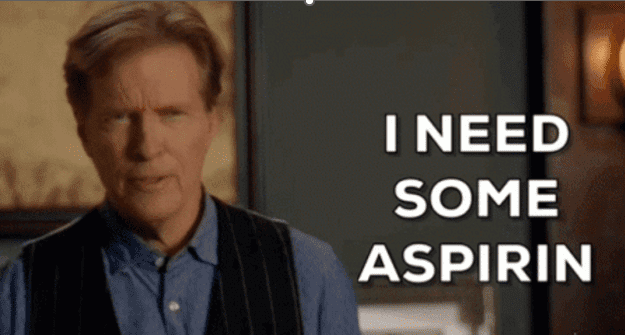 Henry confides in Elizabeth that he needs Rosaleen to be okay, more than he needs forgiveness. He has come a long way, and we hope that this season will see Rosaleen forgive Henry, and Henry finally forgive himself.
Memorable Quotes:
Joseph: "Henry is carrying a very heavy burden and I don't know how to help him put it down."
Rosemary: "No one can stay anonymous, not in a town this size!"
Faith (to Nathan): "You make me laugh. And I like your dog."
Rosemary: "God will show you the way!"
---
Watch When Calls the Heart season 10 on Wednesday nights at 7:30pm AEST on GOOD. or stream from the free GOOD app. Watch this episode now. CLICK HERE.
About the Author: Rach is an AACTA Award-winning writer, emerging producer, and tv/film content creator, with a background in social and human rights advocacy. A classically-trained vocalist and proud mum of a singer/songwriter/musician (and a rescue dog), she continues to teach singing professionally and rock 90s dance moves in a non-professional capacity. In the brief moments between raising awareness for accessibility and inclusion for people with disability, Rach dreams of travel to faraway places (like Paris and Vancouver). A former theatre and film actor, these days Rach is an award-winning speaker, currently working on pre-production for her documentary FND: Not My Story, and reality tv show Facing the Fear.
Socials: @rachkayrooz
Feature Image: When Calls the Heart promotional content from GOOD.