Ep 8 recap – Montague and the Hope Valley Capulets
By Rach Kayrooz
Yet another episode opens with 'the adventures of Avery', with our favourite Mayor back on the horse surveying the town, while his BMX bike is undergoing repairs.
As Bill buries his bruised heart (ego) over a pot of Nescafe at the Saloon, Elizabeth is his sounding board. The untrustworthy Montague swaggers over to interrupt and is confronted by Detective Elizabeth's questioning. It seems he doesn't remember his fiancée's son. Either he's had too many Hickam cocktails, or this guy is seriously bad news. Is it time for Hope Valley's Cagney and Lacey to hit the streets and investigate?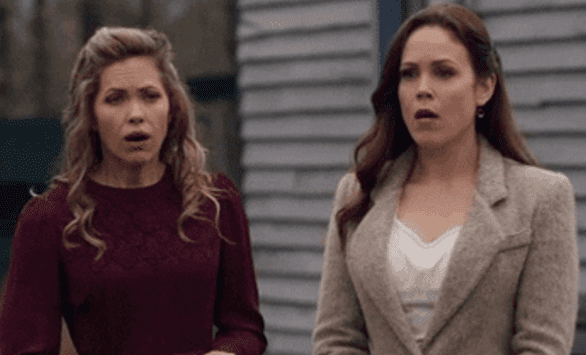 Bixby Balfour is on the campaign trail for Governor. Alas, he intends to skip over Hope Valley as the election bus heads to Buxton. Perhaps it's because 'Bixby Balfour in Buxton' is a better use of alliteration?
Rosie won't hear of it. Her expressionist hands are in full swing again, excited to plan a reception to attract the Governor to Hope Valley. There's talk of a ticker-tape parade, confetti, a bandstand, and tv news helicopters. Is Rosie after an exclusive for The Valley Voice, or a new job?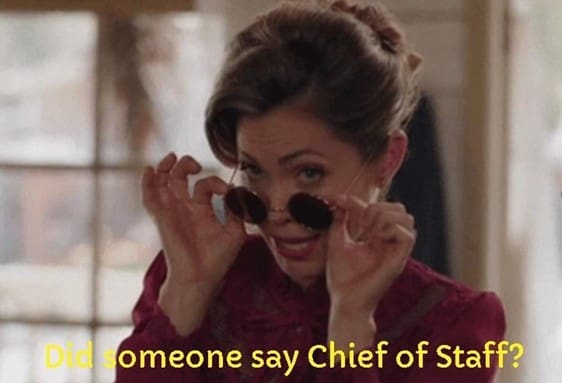 Lee suggests Fiona launch Hope Valley FM radio to announce the news, while Rosie is playing on the alliteration stage with "Bruxton is always bragging about their brass band!" and "Maybe we could get the farmers to play fiddles?"
Minnie suggests a choir, to which Rosie appoints herself as First Soprano, costume designer, manager, director, producer, and featured soloist…if she can schedule it in amidst her Hallmark movies.
Elizabeth, leader of the Capulets, questions why Madeline never mentioned her fiancé, Montague. Lucas buys his bride-to-be a bunch of flowers. Because he knows she'll need something to hide behind when spying on the unscrupulous Montague and his not-so-merry men.
Jed reports some late-night building activity on the former Avery property. It's a good segway to inform us Laura is heading to teachers' college. They know us Hearties have been questioning that Hope Valley black hole!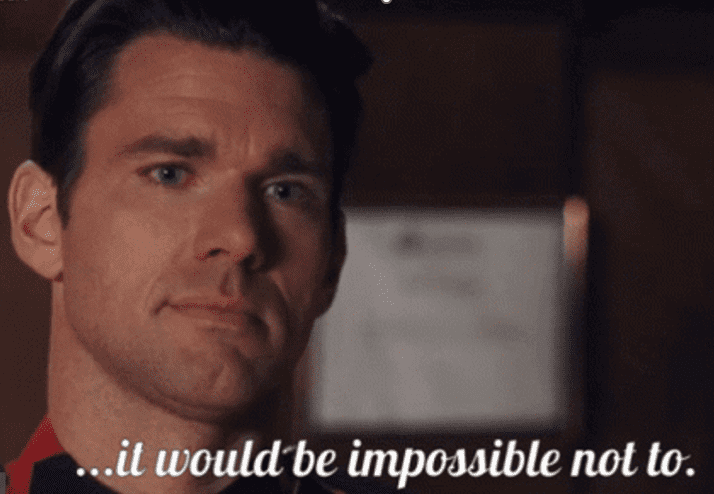 Entrepreneurial Allie takes this new information of Laura's departure as a business opportunity to babysit little Jack in the evenings for Elizabeth. It seems Mrs Thornton has a full social calendar hosting Trivia Nights at the Saloon.
Scout is looking fresh after bathing at the Hot Springs, hanging out at the Mountie station. Hopefully he'll be Nathan's wingman this season and bring him a love interest who'll adore them both. Or set up his online dating profile at least.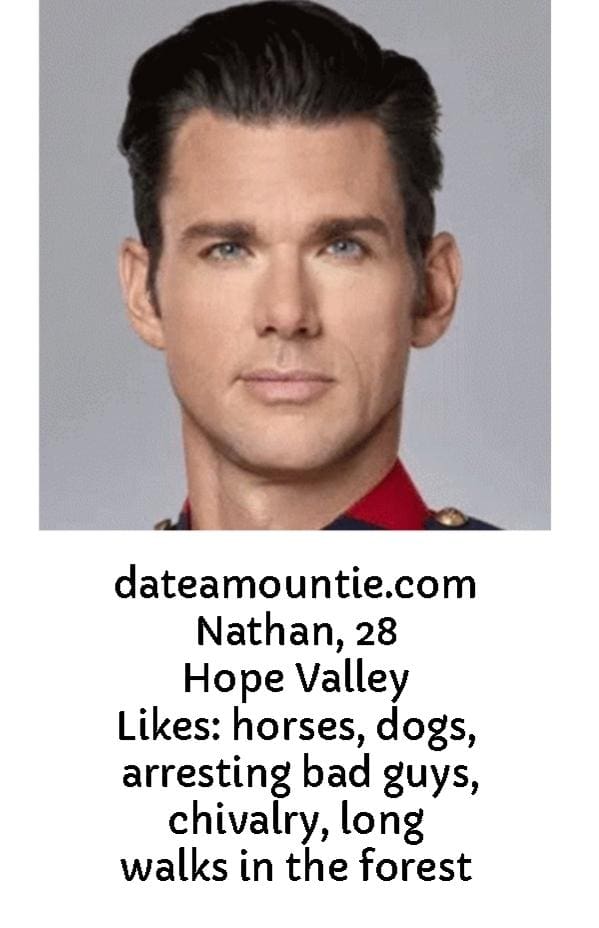 Montague alleges Bill's well has run dry and hence he's putting in a new one. What is his dark secret that lurks at night? Does he turn into Shrek?
The Coulters are singing to Little Goldie and it's utterly adorable. Rosie is soon on the hunt for more choral singers. It seems she strained her vocal cords during labour. Just wait until Goldie's a teenager who doesn't clean her room! She'll need those choral singers on speed dial.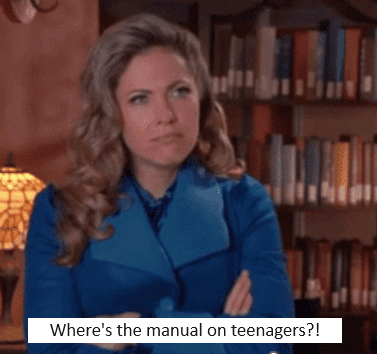 Henry continues to find solace in equine therapy when Elizabeth invites him to join the choir. Henry laughs as voraciously as Santa Claus, and we haven't seen him this happy in forever. Or since this: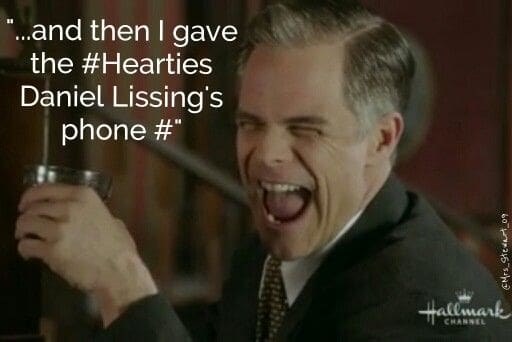 More laughs abound with the choir as everyone struggles to find their place and Ned is 3 bars behind. Mike and Mei have a moment that doesn't go unnoticed by Faith and Fiona. Could this be a new romance for Hope Valley?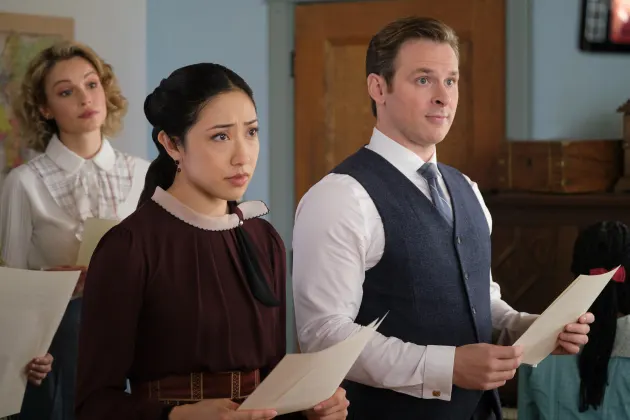 The Buxton Beagle got the scoop on The Valley Voice, whilst the trestle bridge order for Union City is keeping Coulter Lumber in business. Rosie smells a story. And more alliteration.
Faith is polishing strategically placed silver thanks to the props department running out of bags for her to carry.
Henry and Bill yarn over a beer, and discuss how Montague appears affable to everyone, yet something is not right about him.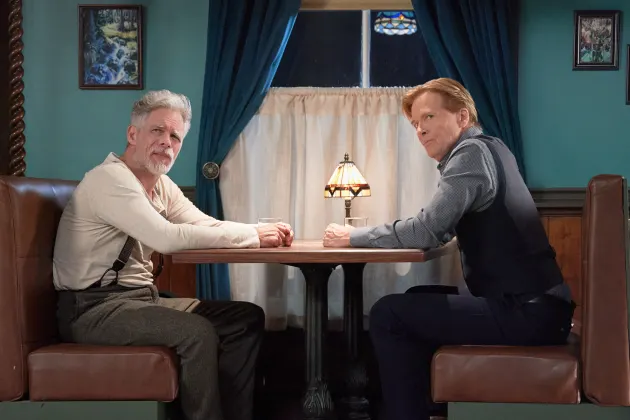 Allie is fired from The Babysitters Club for losing little Jack within 10 seconds of hide-and-seek. As always, Nathan comes to the rescue. He and Elizabeth share a late-night apple juice and our Mountie confides he's thinking about giving up on love. There are moments of connection that cannot be denied between these two, leaving us to wonder if a plot twist is ahead? Team Nathan reignite!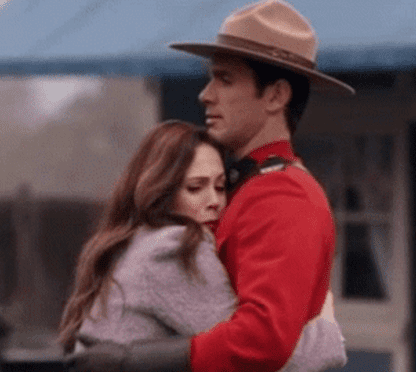 The next morning, Elizabeth visits Jack at the cemetery, taking much-needed time for reflection.
Henry reaches out to Joseph, lost at how to make amends with young Rosaleen. Joseph imparts Joshua 1:9 in prayer over Henry: "Be strong and courageous. Do not be frightened or dismayed. The Lord your God is with you, wherever you go."
Rosie and Minnie decide to pair Mike and Mei to make music, and ride the alliteration train, with a duet! Mike's bellowing voice needs to blend beautifully. Rosie relays her role in the Belle of Bohemia as the B key on my laptop begins to fade.
Rosaleen mistakenly thought Lucas was the one responsible for the scholarships, however, soon concludes Henry is the anonymous donor. Molly's girl doesn't want a cent of his blood money as she is still grieving and processing the death of her father. Henry is also battling to process grief and guilt.
Detective Elizabeth passes by Montague's land and notices a horse and plough unnecessary for a well. She is cautioned to leave by one of Montague's 'heavies'.
Rosaleen wants to run away as she can't accept what Henry did in being part of her father's death. Molly reassures her that running away is not the solution; that Henry has paid for what he did and is a changed man. She advises that forgiveness is more powerful than acceptance.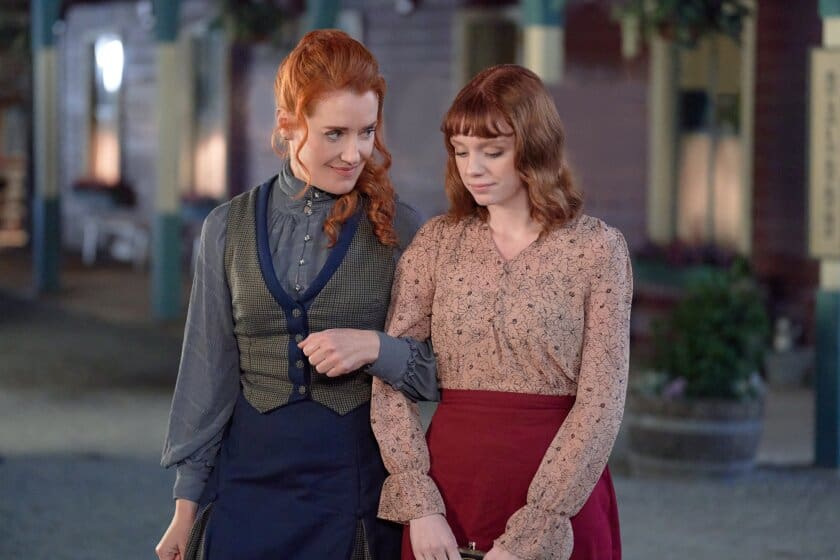 Rosaleen gently confronts Henry at the stables, and they finally make peace with each other. He later joins the town at Church to hear the angelic voices of the Hope Valley Choir. There is not enough chocolate to stop me from crying right now!
Despite Lucas supergluing his hand to little Jack's head, cheeky Jack Jnr runs to Allie and Nathan during the performance. One can't help but wonder if we should read more into this, or is it simply because a part of us still wants to see Elizabeth with Nathan?
Who else cannot wait til next week?! Will the bustling Bixby visit the Valley to hear the herald angels of hope sing their sweet songs? Will Montague be defeated by the curious, concerned, and cautious Capulets? Will Mike and Mei melt their 'me-me-me' vocal warmups as their duet alights with romance? And will Bill's broken heart no longer be betrayed by bold blondes who befall the Valley?
Memorable Moments:
Florence (to Rosie): "And doves!"
Rosie: "Let's not get carried away, Florence."
Rosie: "Elizabeth, rusty is for nails, not choirs!"
---
Watch When Calls the Heart season 10 on Wednesday nights at 7:30pm AEST on GOOD. or stream from the free GOOD app. Watch this episode now. CLICK HERE.
About the Author: Rach is an AACTA Award-winning writer, emerging producer, and tv/film content creator, with a background in social and human rights advocacy. A classically-trained vocalist and proud mum of a singer/songwriter/musician (and a rescue dog), she continues to teach singing professionally and rock 90s dance moves in a non-professional capacity. In the brief moments between raising awareness for accessibility and inclusion for people with disability, Rach dreams of travel to faraway places (like Paris and Vancouver). A former theatre and film actor, these days Rach is an award-winning speaker, currently working on pre-production for her documentary FND: Not My Story, and reality tv show Facing the Fear.
Socials: @rachkayrooz
Feature Image: When Calls the Heart promotional content from GOOD.