Ep 5 recap – Home is Where the Heart is, Hearties
By Rach Kayrooz
Bill is in the saloon, choreographing a morning coffee dance with Madeline. She is still trying to secure "land with palatial views and a mountain stream", to bottle Hope Valley Springs spring water. Obviously, today's inflation wasn't an issue back then!
Rosemary and Lee are cooing over their darling newborn, albeit with Rosemary in full makeup, a perfect blow-wave, and a white dress, with no baby spew to be seen. She lost the 4kgs of baby weight overnight too! Lee hides dirty laundry and changes diapers. He is several decades ahead of his time.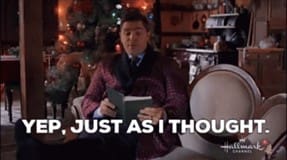 Minnie, Florence and Molly flutter in like three fairy godmothers to see the baby, and ask when they can stop calling her "hey you". Apparently, the baby's name is Perfect Elizabeth Coulter.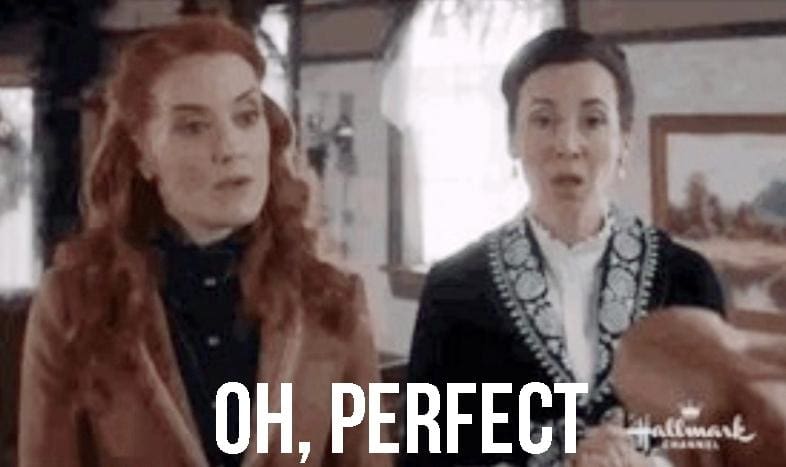 Henry is building a see-saw and cracking dad jokes while working on his tan. Anyone else notice his glow?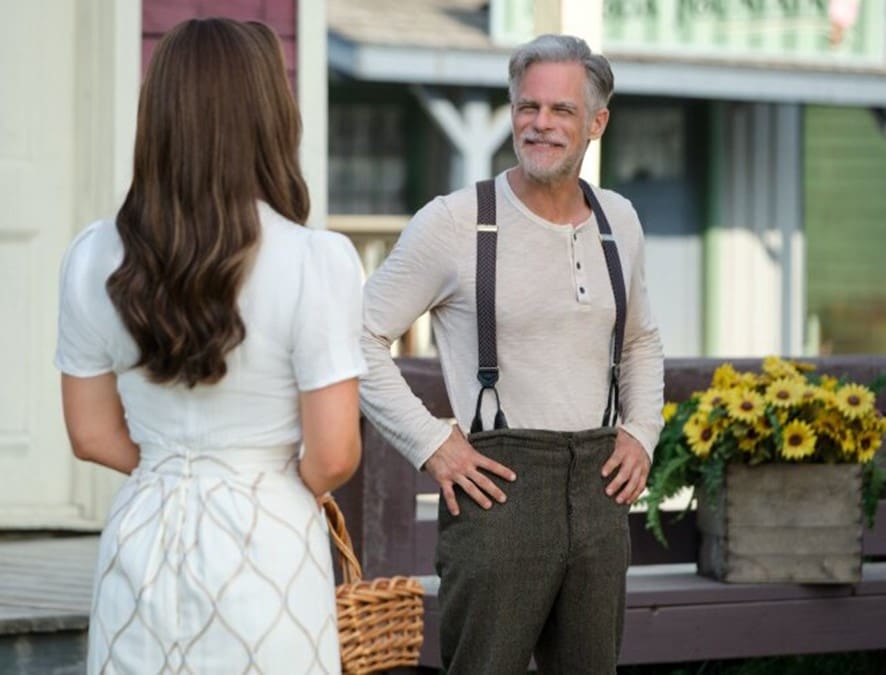 The kids are doing a Jamie Oliver, growing their own edible plants. Little Sarah is worried her pumpkin won't be safe in the new community garden, as there is a squirrel bandit still on the loose Nathan failed to catch.
Speaking of, Nathan is preparing to take Allie into the wilderness for a camping trip. He's been so busy conversing with bandits and dogs, that he can't recall the names of all the K-Pop bands to talk about with Allie.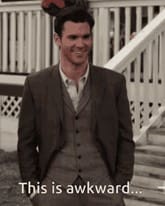 Angela is keen to join Allie and Nathan on their camping trip, as it's important she gains some independence. All Joseph and Minnie need to know is that Scout will be supervising, so the girls will be fine.
Lucas has ordered lumber, as he has dreams of being a lumberjack. Or building Elizabeth a house "with the newest and most innovative features" such as smart home security, and Alexa voice activation. He appoints Jack Jnr as the architect on their new purple castle, complete with a moat and drawbridge. The indoor slide and ball pit are optional extras.
Elizabeth and Lucas surprise Rosemary and Lee with a casserole, the 1900's version of Uber Eats. Lee mistakes diapers for napkins. He'll be launching this dual-use idea on next week's Shark Tank.
Madeline talks on the phone more than Rosie, assuring someone she is "working on it." Either she means convincing Bill to sell his land, or an old Jane Fonda video.
Jack Jnr asks Aunty Rosie about her mother's name, and we take the hint it will factor into her daughter's name. Elizabeth turns up to a surprise, romantic dinner for two at the Saloon. Mike is still swiping through dating apps on a Saturday night, so he's free to be their waiter.
The engaged couple dance to music emanating from the wind-up gramophone, and I'm taken back to the days of black and white films. Elizabeth is uncertain about the promise of a castle, concerned she may transform into a Disney princess.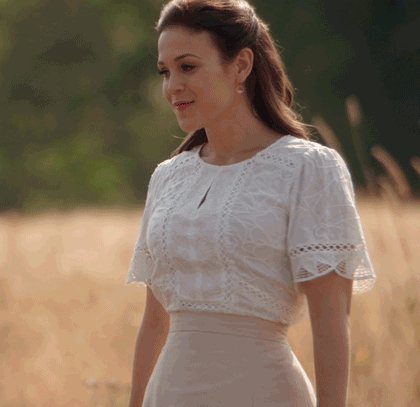 Sarah, aka Opal version 2.0, doesn't want her pumpkin plant to be lonely if she leaves Hope Valley. That's ok, the pumpkin will turn into a coach to take Princess Elizabeth to the ball.
Allie is reciting poetry to her friend, Angela, giving me Anne of Green Gables feels. Angela begins singing with her ukulele, as we discover her multi-faceted musical talents. This is going to be a beautiful friendship of two creatives encouraging one another. We agree that Allie should enter the Union City Herald Poetry Contest. First prize is a 1-month subscription to Audible.
Foolish Bill falls for Madeline's trick and offers to sell her his land. Farewell retirement!
Elizabeth has been looking after the baby for hours without a feed, so Ned must've dropped off formula from the Mercantile.
The secret is out – the clay mask is not Estee Lauder, but Mei's grandmother's recipe!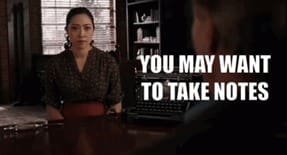 She begins to embrace her culture and history. It is a joy to see Mei's connection to her grandmother's journals as she honours her memory on labels, with "Lin, meaning lotus flower."
The girls are in business, as the jars arrive. Fiona sees an MLM opportunity to upsell, cross-sell, and just sell, sell, sell the products!
Elizabeth's house is lit with enough candles to present a fire risk, as she tells Lucas she doesn't want to leave her home. We all know that home is where the heart is; her memories of Jack, her best friends as neighbours… Lucas was hoping they'd enter the next season of The Block, but understands he'll now be doing YouTube home DIY videos instead.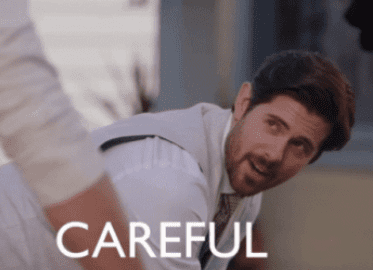 Angela is singing through the forest as Nathan demonstrates his best 'dad karaoke'. How big was the fish? They didn't catch a thing. Other than Nathan's need for autotune.
Word spread quickly about Elizabeth's free food, so our handsome Mountie Nathan grabs muffins in the early version of the drive-through; the ride-through.
Faith is the new brand ambassador for several luggage companies, as she continues to carry huge overnight bags to hide her pregnancy.
All in all, good neighbours, family, and friends are what matter. Rosie is overwhelmed at the thought of her best friend moving a few blocks away. It doesn't take a psychologist to work out she has abandonment issues with female attachments due to her mother. Oh, poor Rosie! We just know she is going to break the generational trauma and be a wonderful mum!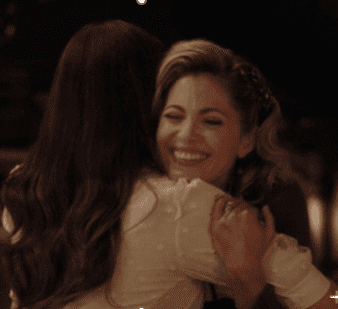 The episode ends, albeit without an official first name for baby Coulter. Keep the guesses coming, Hearties!
Memorable Quotes:
Elizabeth to Henry: "It seems you're discovering all sorts of new talents."
Rosemary to Lee (as he wipes his mouth): "Lee, that's a diaper!"
Lee: "At least it's clean!"
Lucas to Elizabeth: "I want to give you the world. I would get you the moon right now, if I could."
(It was at this point I finally joined Team Lucas…..*sigh*)
---
Watch When Calls the Heart season 10 on Wednesday nights at 7:30pm AEST on GOOD. or stream from the free GOOD app. Watch this episode now. CLICK HERE.
About the Author: Rach is an AACTA Award-winning writer and tv/film content creator, with a background in social and human rights advocacy. A classically-trained vocalist and proud mum of a singer/songwriter/musician (and a rescue dog), she continues to teach singing professionally and rock 90s dance moves in a non-professional capacity. In the brief moments between raising awareness for accessibility and inclusion for people with disability, Rach dreams of travel to faraway places (like Paris and Vancouver). A former theatre and film actor, these days Rach is an award-winning speaker, currently working on pre-production for her documentary FND: Not My Story, and reality tv show Facing the Fear.
Socials: @rachkayrooz
Feature Image: When Calls the Heart promotional content from GOOD.