Meet the 'Philanthropologists'
By: Sharon Fitness
Ever wondered how NGOs and charities navigate the varied mix of culture, politics, religion and history in the communities in which they serve? The Good Road (now streaming on GOOD) offers a compelling look at the complicated business of global charity. Hosts Earl Bridges and Craig Martin – longtime philanthropy veterans, globe-trotters, and best friends – trek around the world to meet people who are making a difference. Sometimes that good is several plane rides away and sometimes it's in their own neighbourhood. Border camps for refugees, 3rd world Neonatal Intensive Care Units and fully armed anti-poaching teams with Land Rovers are only some of the impossible situations they explored in Season One. In Season Two, each half-hour episode reveals a unique and astonishing location and an engaging cast of characters. February has seen the launch of a brand new season, this time the gents exploring their own backyard visiting Nashville, Charleston, Cape Canaveral, Richmond and venturing to Puerto Rico. Get to know a little more about hosts Earl Bridges and Craig Martin below.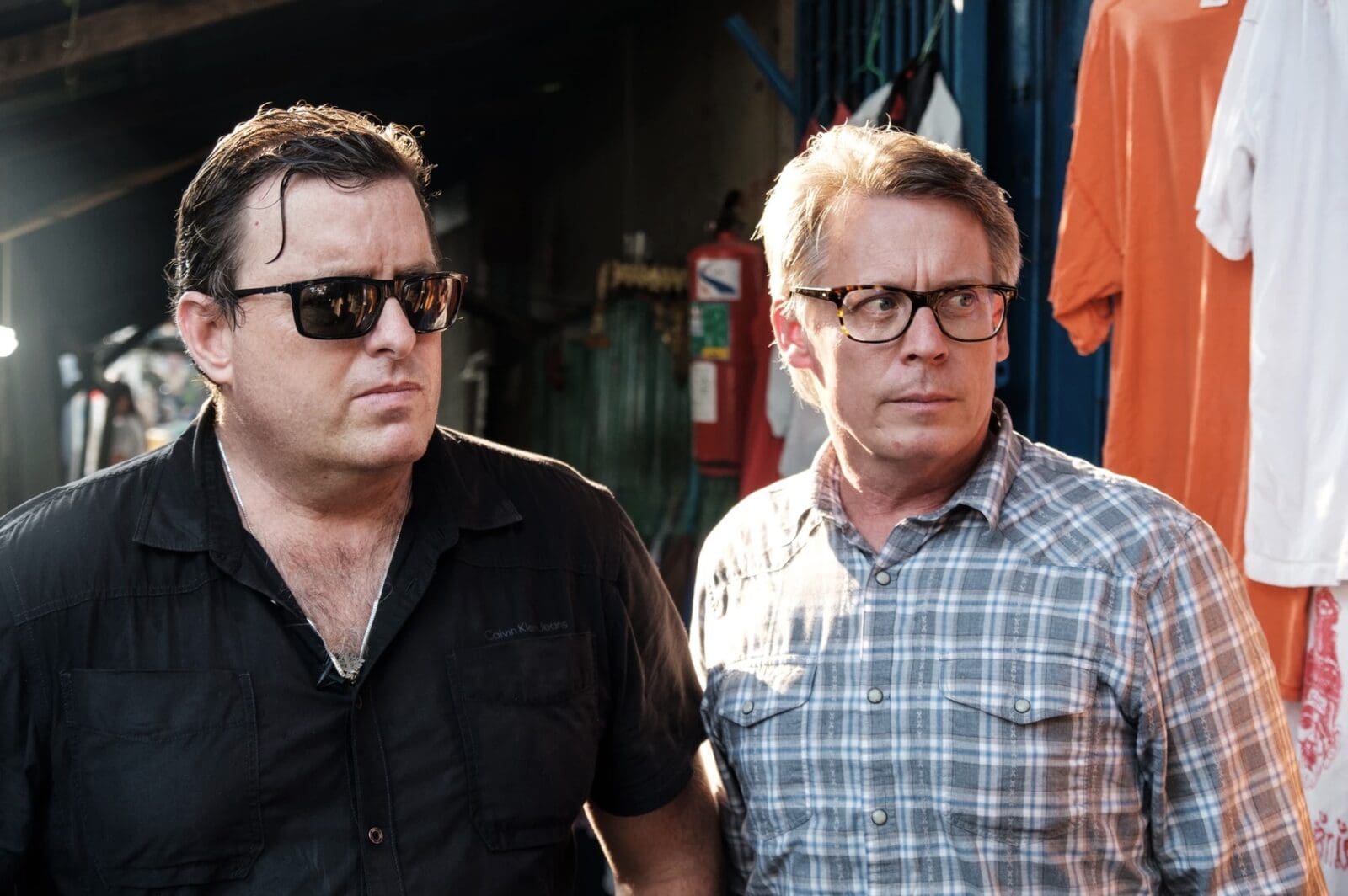 Craig Martin
When Craig Martin yells, "stop the van!" his The Good Road co-host, Earl Bridges, gets worried. It usually means Craig wants to get out and film something potentially bizarre happening by the side of the road. It happened twice while filming for the show in Uganda: once with a gang of machete-wielding men heading for a circumcision ritual and once for a roadside Islamic revival with Imams shouting and reading from the Quran. Craig is almost always unfazed in these environments because he has spent the past 30 years filming in war zones, disaster zones and remote villages in more than 85 countries. At the beginning of his career at a Public TV affiliate in Waco, Texas, he was early on the scene to film the Branch Davidian siege for the MacNeil/Lehrer NewsHour. Craig also spent a day filming a Ku Klux Klan meeting in the backwoods for a show about racism. The only time he got nervous was when someone in the crowd shouted, "I say we burn the cross and then we burn the media!"
​As a TV and film producer, director, writer and editor, Craig has produced hundreds of projects, both long and short forms. With a Master of Arts in Communications from Baylor University, he has explored a variety of formats including dramatic and journalistic storytelling with a focus on documentary. In addition to his film accomplishments, Craig has written multiple articles for national publications. He also won a national PBS Advertising & Promotion award and was a contributing finalist in a Pictures of the Year International award.
His work includes the feature-length docudrama The Insanity of God, distributed internationally by Word Films and screened in more than 500 theatres through Fathom Events. This film had a national theatrical release with a viewership of 88,000 and sold $1.2M in tickets. He is Executive Producer on Free Burma Rangers, a Fathom/LifeWay documentary that was screened in theatres in February 2020. Currently, Craig is co-host and producer of a TV docu-series called The Good Road which explores the world of philanthropy and aired on Public Television in April 2020. It was presented by WETA in Washington, DC. Craig is also producing a podcast called Philanthropology and has written a book called Confessions of a Philanthropologist.
​Craig lives with his wife and twin 16-year-olds in Richmond, Virginia. He loves his family so much that he even agreed to be the PTSA President for his daughter's high school, Maggie L. Walker Governor's School. Now THAT is a commitment to family!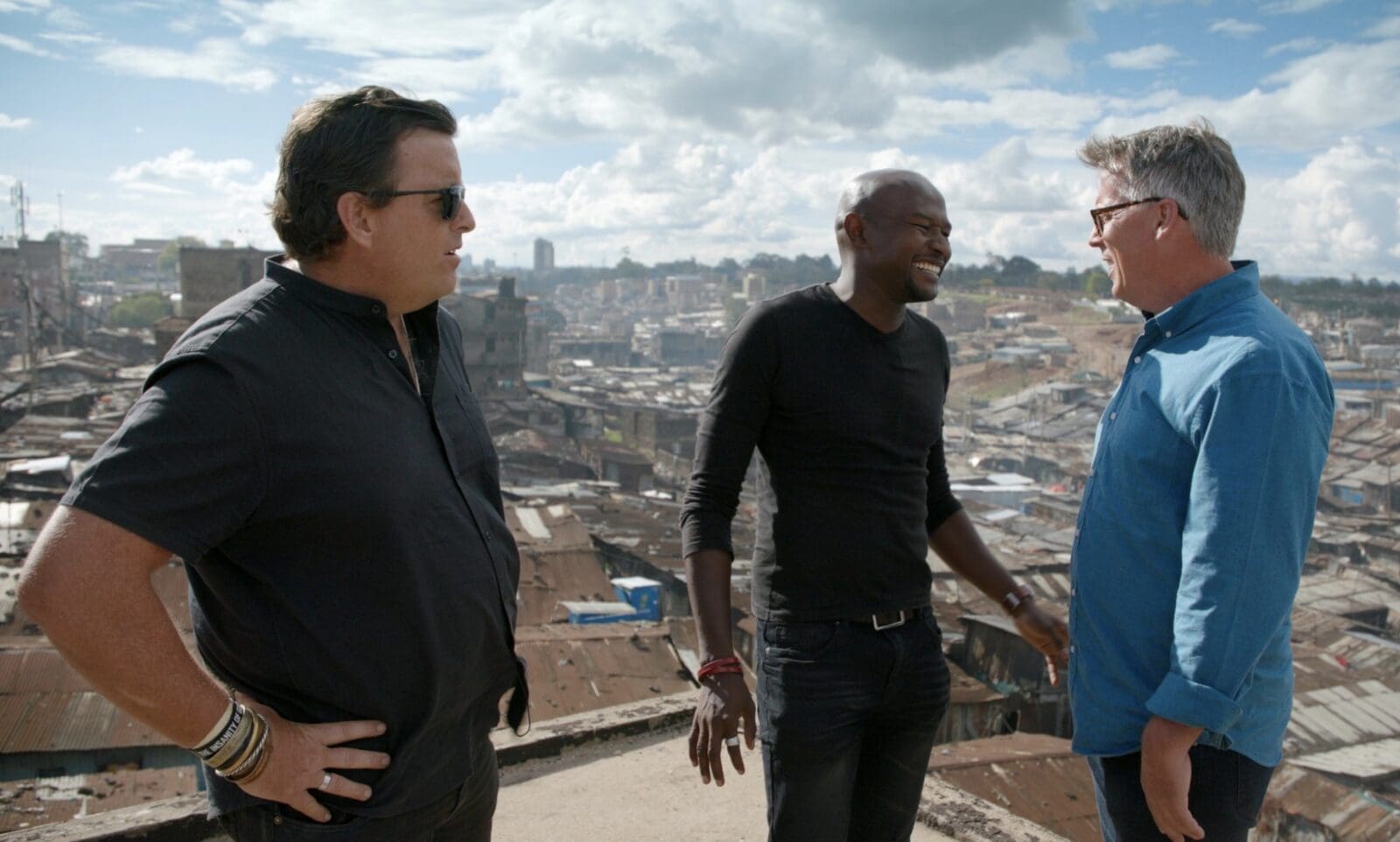 Earl Bridges
​Earl Bridges is a "Philanthropologist", filmmaker and tech entrepreneur who geeks out the possibilities of authentic story-telling to enhance global nonprofit and corporate social responsibility initiatives. He lives with his wife and daughter in Charleston, South Carolina.
"I refer to myself as a philanthropologist, a term I coined to describe the anthropological investigation into philanthropy. It implies a study of those who participate in philanthropy.
​"What motivates them to sacrifice themselves in service of others? How do they go about doing good? What are their behaviours, characteristics, tools, environment, and effects of their work? What can we learn by scrutinising their efforts? It's a pursuit that has come quite naturally to me.
"​I grew up as an Air Force BRAT to a father who was a Vietnam-era F-4 Phantom pilot turned missionary. The middle of 5 kids, I spent much of his early life in Southeast Asia. It was in Bangkok that I became good friends with Craig, who accompanies me on my trips.
​"Fixing the world's most pressing problems requires talent, teamwork, time and a pretty optimistic mindset. So I've chosen to cast my lot with brave technologists, passionate philanthropists, compelling storytellers and other like-minded folks who stir me to dream bigger, work smarter, engage more deeply, and live more intentionally.
​"Along the way, I've started several tech companies, served on the Board of some nonprofits, applied my grey matter to complex problems, and let my curiosity and heart lead me.
"I advise, speak, and write about the potential of corporate social responsibility, company culture and engagement for good. I've found that when companies align their resources for good, their bottom line improves.
​"If we meet at some off-the-beaten-path bar and you feel that we possess a kindred spirit, please introduce yourself. I'd love to have a drink and share bizarre stories. I've got a few of my own!"
​
The Good Road Season ONE, TWO and Brand new Season THREE episodes are now streaming, on GOOD. The Good Road Season THREE airs Saturday nights at 9:30pm (AEDT) on the linear broadcast and live stream. Start watching now: Click here.