Meet the real "Miss Virginia"
Available to watch this weekend on GOOD, especially for Mother's Day, MISS VIRGINIA stars Emmy® winner Uzo Aduba as a struggling single mother who is losing her fifteen-year-old son to the rough streets of Washington, DC.
Unwilling to see him drop out and deal drugs, she places him in a private school. But when she can't afford tuition, she launches a movement to change the system that is destroying him and thousands like him. Attacked and threatened by those who don't want change from corrupt politicians to the local drug lord, Virginia must discover depths of strength she never knew she had.
Emmy® nominee Vanessa Williams (Soul Food, My Brother), Emmy® nominee Aunjanue Ellis (When they See Us), Amirah Vann (Underground), Emmy® nominee Adina Porter (American Horror Story), Niles Fitch (This is Us), Nadji Jeter (Wonder), and Golden Globe nominee Matthew Modine (Stranger Things, Full Metal Jacket) round out MISS VIRGINIA's stellar cast.
The Movie 'Miss Virginia' powerfully dramatises the urgent need for school choice.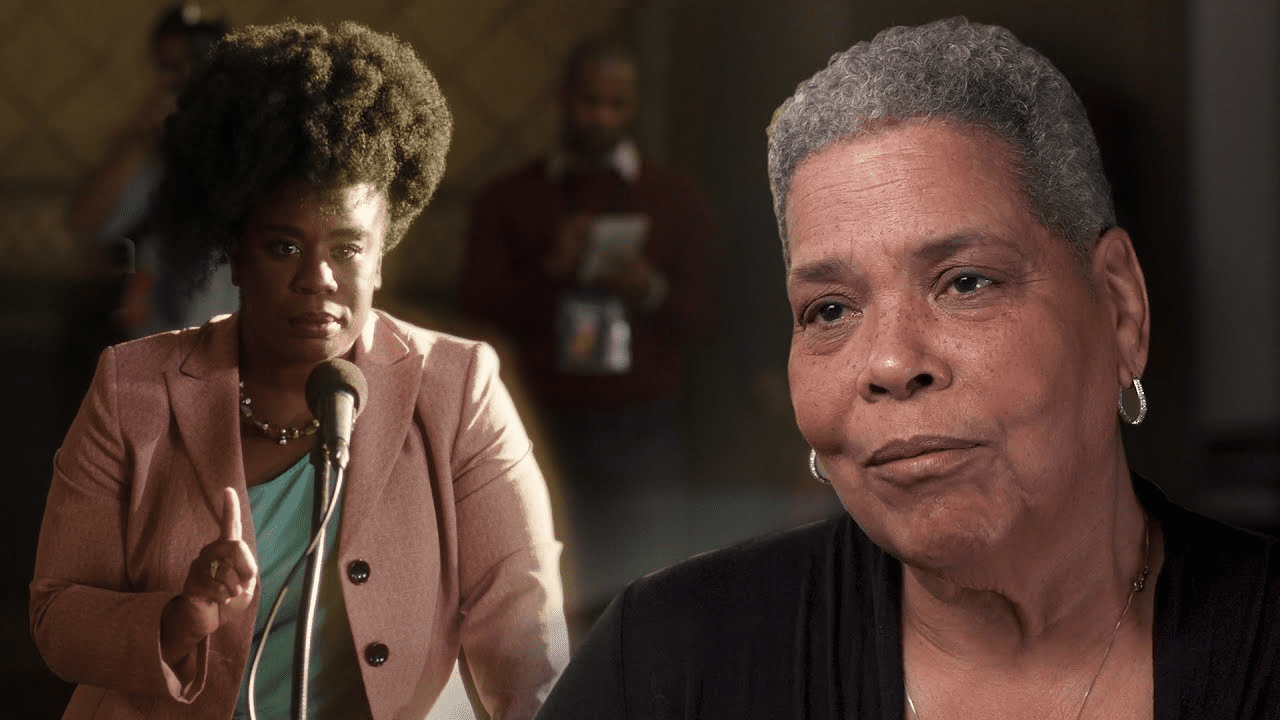 ABOUT VIRGINIA WALDEN FORD

"Being a part of this fight for educational excellence was hard — certainly something I had never thought I'd be involved in — but when I looked at my children and my neighbours' children, I felt compelled to continue. It was scary sometimes, but I believed then and I believe now that it was the right thing to do… for all of our kids." — Virginia Walden Ford
MISS VIRGINIA is inspired by the story of Virginia Walden Ford, a struggling single mother from a low-income neighbourhood in Washington, DC. Affectionately called "Miss Virginia" and "the Education Lady" by neighbourhood children, Virginia fought to create a scholarship program for her at-risk son and children like him. And she won.
Virginia grew up in the deep South. Her world changed when the Supreme Court decided the landmark case Brown v. Board of Education, which famously concluded that "separate educational facilities" for white and black children were "inherently unequal."
Three years after the decision, in 1957, the "Little Rock Nine" enrolled at Little Rock Central High School in Arkansas. There was so much resistance that the National Guard had to be called out to escort them into the school. But many others followed their example — including Virginia. In 1966, Virginia and her twin sister joined about one hundred other black teens at Little Rock Central. There, she was verbally abused nearly every day, and not just by the students.
Virginia begged her father to let her return to her all-black school, but he insisted she stay. Despite the racism and daily struggle, Little Rock Central offered a better education; plus, she was paving the way for future students of colour.
As Virginia puts it, "Those days definitely firmed my backbone."
When Virginia became a parent, she learned that the civil rights battle she had fought wasn't over. Her son was stuck in a school that didn't meet his needs and couldn't even keep him safe. But she didn't have the resources to put him in a different school. His entire future was on the line. Virginia was convinced — and still is — that if she didn't get him into a better school, he would wind up in jail, on drugs, or dead.
Virginia's fight for her son and other at-risk kids forced her to become a warrior. She had to overcome deep inner doubts about whether she could actually do what she had set out to do — and almost crippling fear that she would let down the parents and kids whose hopes and dreams depended on her.
Nothing about this came easily to Virginia. She was even afraid of public speaking! But at marches, rallies, press conferences, and even congressional hearings, she overcame her fear. She never stopped talking. And her voice reached the roughest corners of the inner city and the highest levels of government.
Virginia did it all at great personal risk. She received death threats, and even feared for her son's safety. Yet she continued to rally parents, community leaders, and politicians on behalf of thousands of underserved, neglected, and forgotten children.
In 2004, after years of activism, Virginia secured legislation that gave thousands of impoverished, largely minority children access to safe, high-quality schools. Many have since gone on to college and rewarding careers, an outcome that would have been unimaginable without the educational boost Virginia's law provided.
GOOD's Mother Day Movie, MISS VIRGINIA captures Virginia's indomitable spirit on screen. The film will inspire audiences to do their utmost to secure their children's essential civil right — the right to an education.
Miss Virginia is part of our Mother's Day line-up on GOOD and airs Sunday night at 8:30pm AEST. Watch afterwards ON DEMAND on the GOOD app. Watch the trailer: click here.
---
Article and feature image source: www.missvirginiamovie.com