View & Chew Episode 6 – Los Angeles
BY: Sharon Fitness for GOOD.
Los Angeles is so very familiar from television and movies – its like a visit to your home town. The City of Angels is the 2nd largest city in the USA after New York with a population of over 4 million and is known for its eternal sunshine and palm trees, diverse ethnicities and vast size!
First meal of the day and of course host Mike Chen is headed for the most amazing pancake breakfast at Night Hawk in Venice. Yummy fluffy blueberry pancakes, crispy bacon, sunny, fried eggs and glistening, blueberry compote…drool… Ok, that looks really good. Nighthawk Breakfast Bar was inspired by the iconic late-night rock 'n' roll breakfast in Los Angeles, where musicians in the late 80's and early 90's would top off their nights eating in diners after the end of their shows on the Sunset Strip. The food and drinks are made from scratch with fresh quality ingredients by a team of fine dining-trained chefs and served to our customers in a cool and casual environment.
Wait. He's not even done. Now he's digging into crispy fried chicken, with creamy 'gravy' on top of 'biscuits'. For us Aussies, this seems a typically unique American dish and it really is. Biscuits are sort of a scone and the gravy is made with sausage! I've included a recipe below for what I think might be the closest thing in Australia – Chicken and Dumplings!
Next it is lunch at The Cat & Fiddle British style pub for delicious, crunchy and tender fish and chips and housemade bangers with creamy mash.  This pup was established in 1982 and is famous for their traditional British fare such as pies and scotch eggs, they also serve a mean afternoon tea.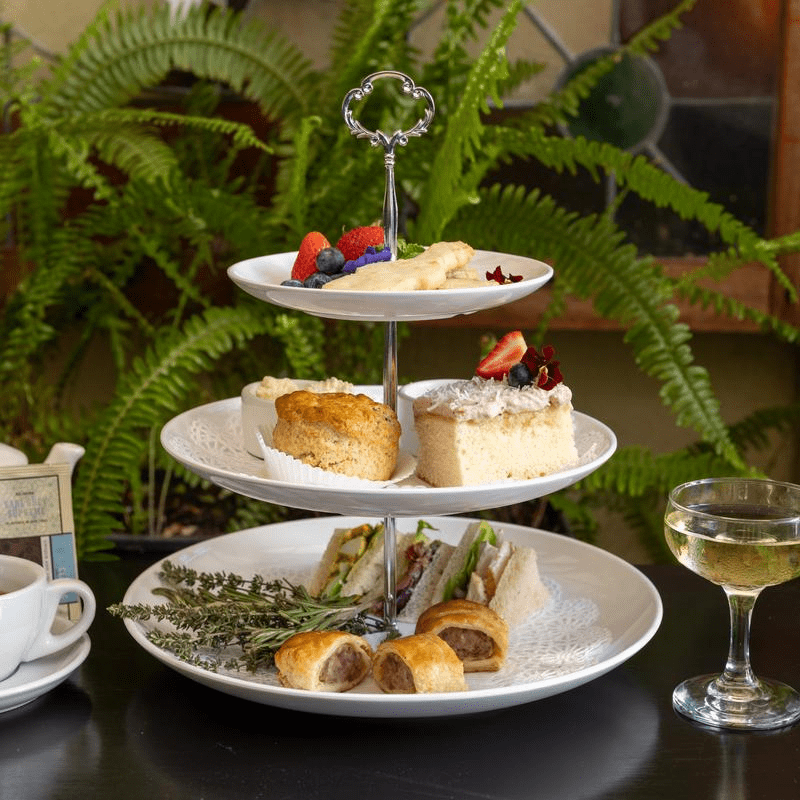 Hinano Café, back on Venice Beach for an incredible monster burger now. This quaint café has been serving world-famous burgers and cold beers just steps from the Venice Beach pier since 1962. Notorious for being Jim Morrison's favorite Venice hangout, Hinano is that rare local bar for people from all over the world. It's also a cool place to duck into out of the sun…and then stay till the wee hours. The pool tables, free popcorn, a great jukebox mean Hinano Cafe is a good time just waiting to happen.
Next time, Mike heads to the nation's capital where donuts and chili bowls are the stars of the show. Mike talks about DC's secret passageways and ends up finding some of his own in a spooky mansion.
Recipe: Creamy Chicken Dumplings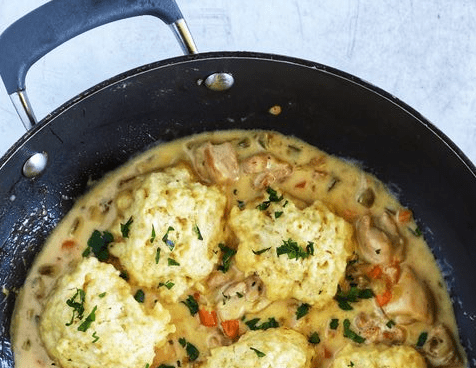 Ingredients
1 tbsp olive oil
700g chicken thigh fillets
1 finely chopped brown onion
1 finely chopped carrot
1 finely chopped celery stick
2 crushed garlic cloves
1 tbsp plain flour
250ml (1 cup) Massel Chicken Stock
160ml (2/3 cup) thickened cream
Chopped fresh continental parsley leaves to serve
Dumplings
150g (1 cup) self-raising flour
Pinch of table salt
60ml (1/4 cup) thickened cream
60ml (1/4 cup) soda water
Method
Heat the oil in a large, deep, frying pan over medium-high heat. Cook the chopped chicken, in 2 batches, for 3 minutes each side or until golden. Transfer to a plate and set aside.
Reduce heat to medium. Add the onion, carrot and celery to the pan and cook, stirring often, for 5 minutes or until softened. Add the garlic and cook, stirring, for 1 minute or until aromatic. Sprinkle with the flour and cook, stirring, for 30 seconds. Gradually add the stock, stirring constantly, until well combined. Return the chicken to the pan in a single layer. Cover pan and bring to a simmer. Reduce heat to low and simmer for 10 minutes.
Meanwhile, make dumplings. Place the flour in a medium bowl. Add a pinch of table salt. Make a well in the centre. Add the cream and soda water. Use a spatula to stir until just combined (be careful not to overmix to avoid the dumplings being rubbery).
Add the cream to the pan and stir until combined. Bring to a simmer. Spoon dessert spoonfuls (about 8 heaped) of the dumpling dough onto the chicken mixture. Cover and cook over low heat for 15 minutes or until dumplings and chicken are cooked through.
Sprinkle with parsley to serve.
---
VIEW & CHEW, Friday nights at 7:00pm (aest) on GOOD, watch now on the free GOOD app, Google and Apple TV and mobile devices or visit feelgood.watchgood.com Watch this episode HERE.
About the Author: Sharon Fitness is a staff writer for GOOD. She's a movie buff, TV fan, foodie and dog lover.
Images: From the show and from the restaurant's websites