View & Chew Episode 7 – Washington D.C.
BY: Sharon Fitness for GOOD.
Washington DC, the location of this episode, is the capital of the United States. It's a compact city on the Potomac River, bordering the states of Maryland and Virginia, defined by imposing neoclassical monuments and buildings. The most famous would be the iconic ones that house the federal government's 3 branches: the Capitol, White House and Supreme Court. It's also home to iconic museums and performing-arts venues such as the Kennedy Center.
With a recognised population of 700,000, the weekly population blows out to over 1,000,000 once all the commuters hit town. As host Mike Chen states, all those movers and shakers need somewhere fuel up. And he doesn't mean petrol!
Mike loooves a good coffee spot and his first stop is a beaut. District Doughnut and Coffee serves what they hope are the world's best gourmet doughnuts. Founding Pastry Chef Christine takes no shortcuts. From the scratch-made Vanilla Bean yeast dough to each of their pastry creams, jams, glazes, and ganaches, she uses only the finest ingredients premium Chocolates, Dulce de Leche imported from Spain, Nutella®, real fruits, milk, eggs, and cream. In her words: 'you deserve a better doughnut'. Mike enjoys their signature brown butter and crème brulee doughtnuts.
A visit to Washington CD wouldn't be right without a trip to Capitol Hill and the Lincoln Memorial, but now Mike is hungry. Hang on, Mike is always hungry! Thankfully there's plenty of options.
Mike goes for Ben's Chilli Bowl. Since Ben and Virginia Ali opened the doors in 1958, Ben's Chili Bowl has been a pillar of the Washington, DC community. Although the area has seen many changes over the decades, their steadfast commitment to welcoming their regulars as well as those visiting from across the country and around the world, remains the same. Their fresh homemade chili and delicious half smokes are made with love, using the original secret recipe. The pictures that hang from every wall are a celebration of DC history.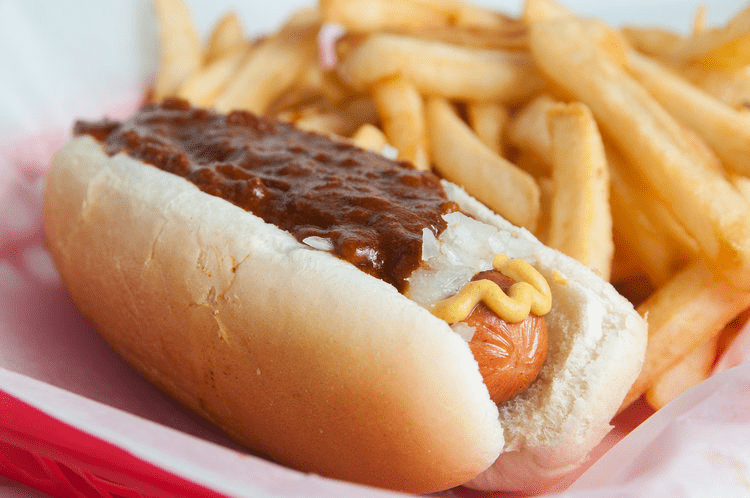 After a fascinating visit to the Mansion on O and the O Street Museum, Mike is ready for a pick-me-up so heads into Baked and Wired. This family bakery, located in the heart of Georgetown, has been producing delicious small-batch baked goods prepared from family recipes and handcrafted coffee from roasters across the country for over 20 years. That cupcake does look incredible! He finishes his DC view and chew with an OMG bar, a delectable combination of biscuit base covered in chewy caramel and topped with vanilla marshmallow and thick dark chocolate. As he says, that name should probably have a few !!! after it.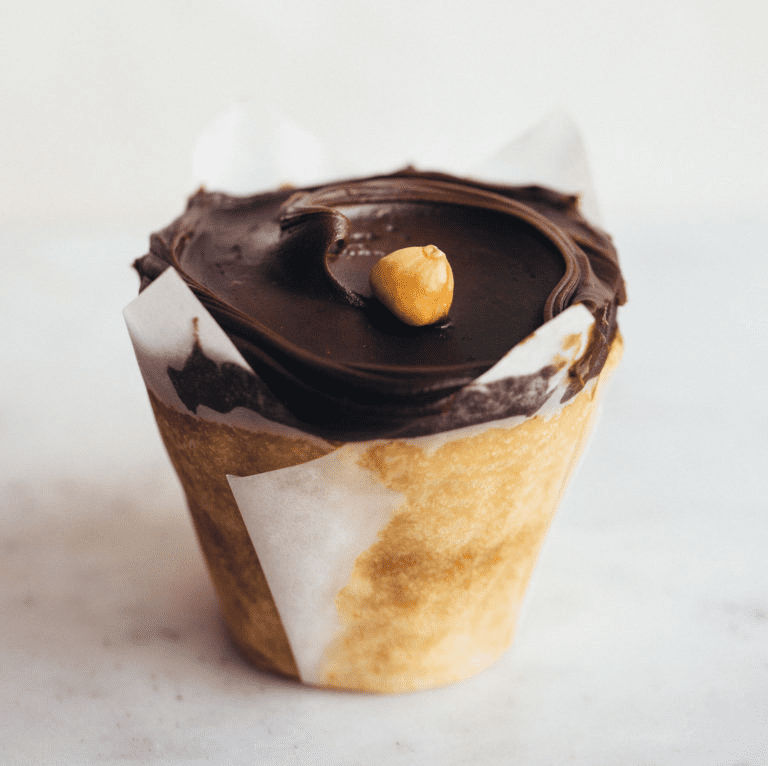 With Washington DC in the rearview mirror, next week is the final of Season One! This show wouldn't be complete without some eats on the street, so next week, take a sneak peek at some sweet treats and tasty meats from West to East.
Recipe – Decadent S'mores Doughnuts
For a delicious twist, why not combine two American classics. Supermarket doughnuts won't know what hit them when they get the s'mores treatment.
Ingredients
6 Plain Sugar Donuts or Cinnamon Donuts, cut in half like a burger bun
180g coarsely chopped dark cooking chocolate
18 white marshmallows
6 strawberries
Method
Hull and finely slice the strawberries and cut the marshmallows in half, crossways.
Preheat the grill on high. Line a baking tray with baking paper. Place the doughnut halves, cut-side up, on the lined tray.
Top the doughnut bases with the chocolate. Top the doughnut tops with marshmallow. Grill for 1 min or until marshmallow is toasted and chocolate begins to melt.
Top the melted chocolate with the strawberry slices. Sandwich with the doughnut tops, pressing down gently. Serve immediately. YUM!
---
VIEW & CHEW, Friday nights at 7:00pm (aest) on GOOD, watch now on the free GOOD app, Google and Apple TV and mobile devices or visit feelgood.watchgood.com Watch this episode HERE.
About the Author: Sharon Fitness is a staff writer for GOOD. She's a movie buff, TV fan, foodie and dog lover.Images: From the show and from the restaurant's websites