View & Chew S2 – Episode 2
BY: Sharon Fitness for GOOD.
This week, Kels and Allie are heading to Brooklyn to look for NYC's best BBQ. When you think the USA and BBQ, usually Texas would come to mind, but The Big Apple is becoming well known for some great smokehouses and bbq restaurants.
Kels meets Olivia at Mable's Smokehouse for some delectable juicy ribs. Mable's offers a little slice of Southern hospitality, right in the heart of Williamsburg, Brooklyn. They pride themselves on good old-fashioned bbq in a laid back atmosphere. The restaurant is famous for its fabulous meaty, smokey ribs and their superlative house-made, secret-family-recipe (of course) bbq sauce.
The ribs look so good, View & Chew director Kalani can stop himself from pulling up a chair in for a taste and deciding he needs to make a quick dash to Dickens, Texas and to TC's Ponderosa Mesquite Smoked Bar-B-Q for some real old-fashioned BBQ to see how they compare. Just off the highway, this small town joint is serving BBQ the way its been served for decades and is an authentic rural Texas experience with incredible food and locals who are larger than life.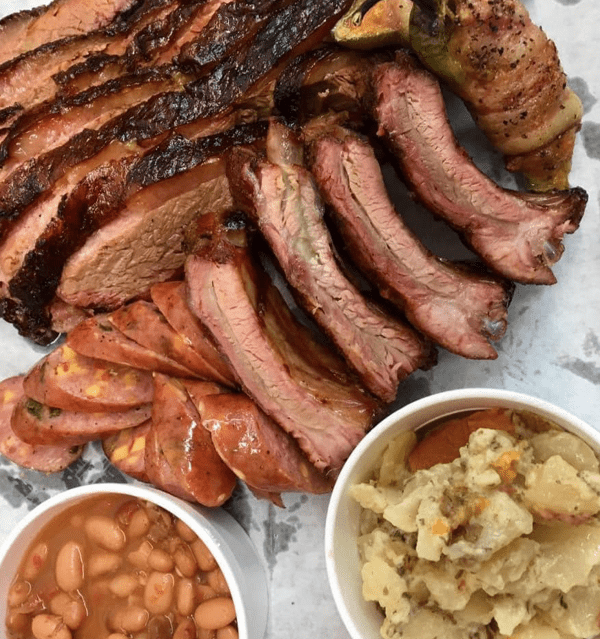 Back to Mable's where Kels and Olivia are enjoying a feast of pulled meats and sides of collard greens, candied yams, corn bread, kielbasa sausage, mac n cheese and the ubiquitous slice of white bread.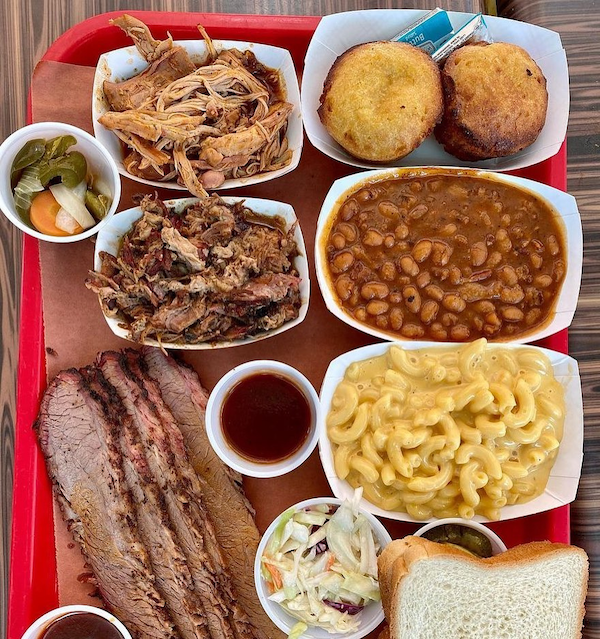 Allie meets Mar from Free Tours By Foot and movie star Reilly Rose for a walking tour looking at all the amazing street art in Bushwick.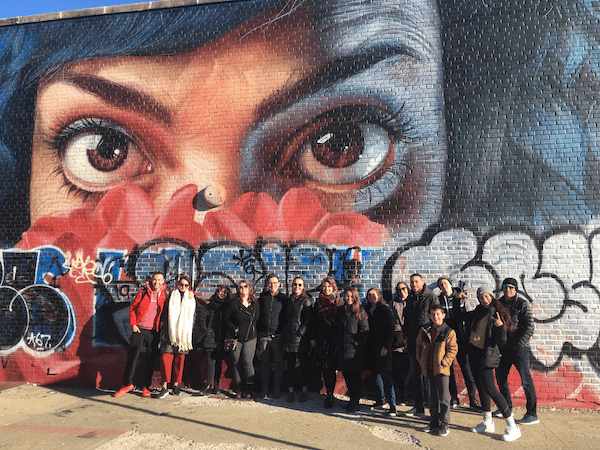 Viewing and chewing is over until next time when Kels takes a trip to Smorgasburg, the largest weekly open-air food market in America, to find all of the food gems while Allie kayaks up an appetite.
This weeks recipe: bbq ribs of course.
RECIPE: CHEATS BBQ RIBS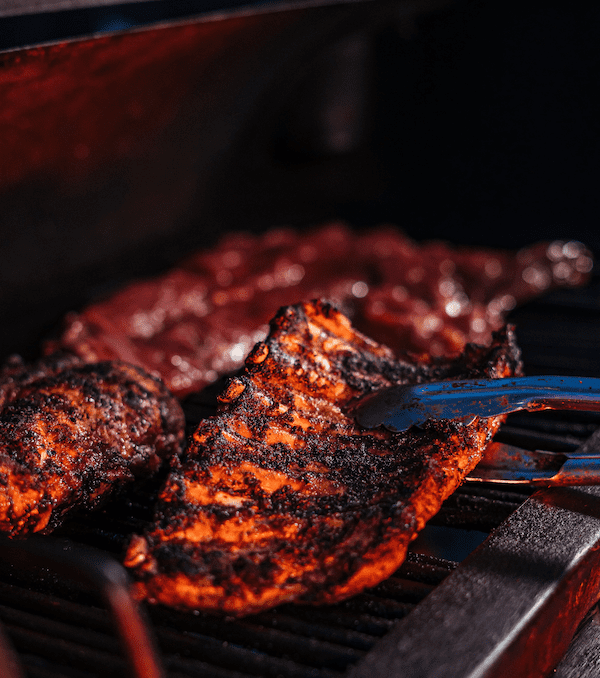 Ingredients
1/4 cup brown sugar
2 tablespoons chilli powder
1 teaspoon dried oregano
1/2 teaspoon cayenne pepper
1/2 teaspoon garlic powder
1/2 teaspoon onion powder
2 racks baby back ribs
1 cup low-salt chicken stock
2 tablespoons apple cider vinegar
1 cup of our favourite barbecue sauce
Salt and freshly ground black pepper
Method
Combine the brown sugar, chilli powder, 1 tablespoon salt, 1 teaspoon black pepper, the oregano, cayenne, garlic powder and onion powder in a small bowl and rub the mixture on both sides of the ribs. Cover and refrigerate 1 hour or overnight.
Preheat the oven to 120 degrees C. In a roasting pan, combine the stock and vinegar. Add the ribs to the pan. Cover with foil and tightly seal.
Bake 2 hours. Remove the ribs from the pan and place them on a platter. Pour the liquid from the pan into a saucepan and bring to a boil. Lower the heat to a simmer and cook until reduced by half. Add the barbecue sauce.
Preheat an outdoor bbq grill to medium high. Put the ribs on the grill and cook about 5 minutes on each side, until browned and slightly charred. Cut the ribs between the bones and toss them in a large bowl with the sauce. Serve hot with your favourite sides!
---
Images: From the show and restaurants. Recipe photo by Luis Aleman on Unsplash
VIEW & CHEW, Friday nights at 7:00pm (aest) on GOOD, watch now on the free GOOD app, Google and Apple TV and mobile devices or visit feelgood.watchgood.com. Watch this episode now. CLICK HERE. Watch season one too. CLICK HERE.
About the Author: Sharon Fitness is a staff writer for GOOD. She's a movie buff, TV fan, foodie and dog lover.