View & Chew S2 – Episode 3
Smorgasburg is the largest weekly open-air food market in America, attracting thousands of people each weekend to Brooklyn, Manhattan, Jersey City, Los Angeles, Miami and Toronto to eat from dozens of local vendors. It launched May 21, 2011, as a spinoff of Brooklyn Flea (founded in 2008), and has since launched dozens of small businesses and attracted millions of visitors. The New York Times dubbed Smorgasburg "The Woodstock of Eating." This week, Kels visits the New York Smorgasburg in Williamsburg.
Kels meets up with actor Olivia Roldan, and after grabbing some jerk pork and jerk chicken tacos and refreshing Jamaican lemonade, the check out one of the best views in the city.
Meanwhile, Allie is at Pier 26 Boathouse for some kayaking on the Hudson River. Established in 1994, the Downtown Boathouse is an all-volunteer nonprofit organisation dedicated to providing free public access to the harbour in New York City through their kayaking programs. Their mission is to encourage safe public use of the harbour waters of New York City and thereby provide residents of this space-constrained city with increased recreational opportunities. Since the our free kayaking program started, they've launched close to a half million people on the water for free!
Back to Smorgasburg and Kels and Oliva are enjoying Arrosticini are the original street food of Abruzzo, Italy, at D'Abruzzo. Skewers of lamb, beef and chicken are cooked over a charcoal grill made specifically for Arrosticini. The fat melts on the mat ensuring a tender delicious bite every time.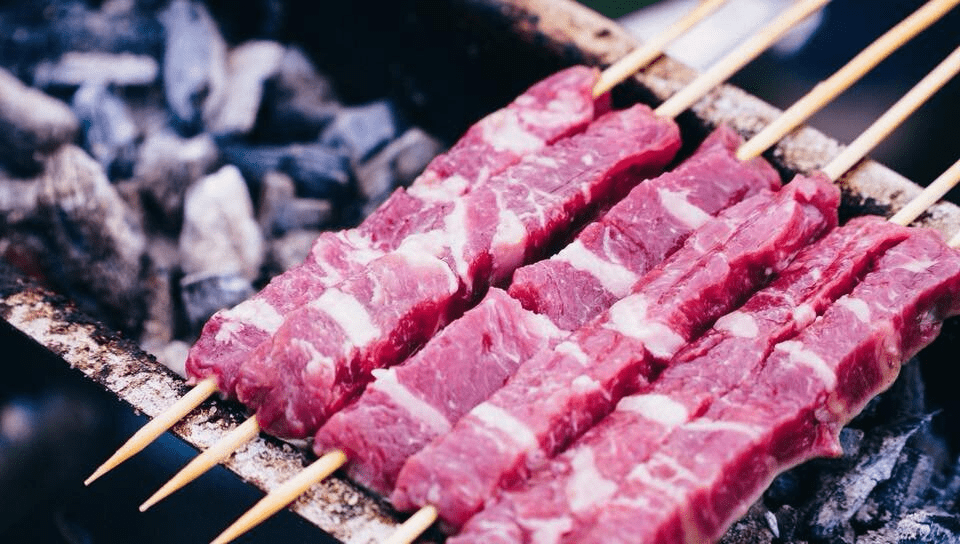 Meanwhile, over in the West Village, Allie is at Pommes Frites, for some specialist, authentic Belgian fries, or as the Belgians call them, "pommes frites." You won't find many seats here, but you will find the tastiest treat in town. Pommes Frites means premium fresh fried potatoes, crunchy on the outside, and soft inside: self-indulgent and pleasurable.
Back to Smorgasburg and Kels has met up with actor Nate Flynn, for some Cheesesteaks at Federoff's, the only Philly style sandwich shop in New York that is owned and operated by people who are actually from South Philly. Their goal is to pay tribute to the sandwich shops they grew up with.
Kels and Nate are up for another taste adventure this time they're off to Toastieland, which has origins, believe or not, in Australian cuisine!
Toastieland is not just a culinary destination; it's a vibrant journey that bridges the lively flavors with the fresh, local ethos of Australia. Founded by a Trinidadian chef with an affinity for Australian cuisine, Toastieland is a celebration of food as a universal language, connecting cultures and tastebuds. Kels and Nate try their signature offering, the Rainbow Toastie, which embodies this philosophy. Inspired by a child's love for rainbows, it's a playful and colourful fusion made with naturally coloured cheeses, including beetroot, turmeric, butterfly pea flower, pandan leaf, and purple sweet potato.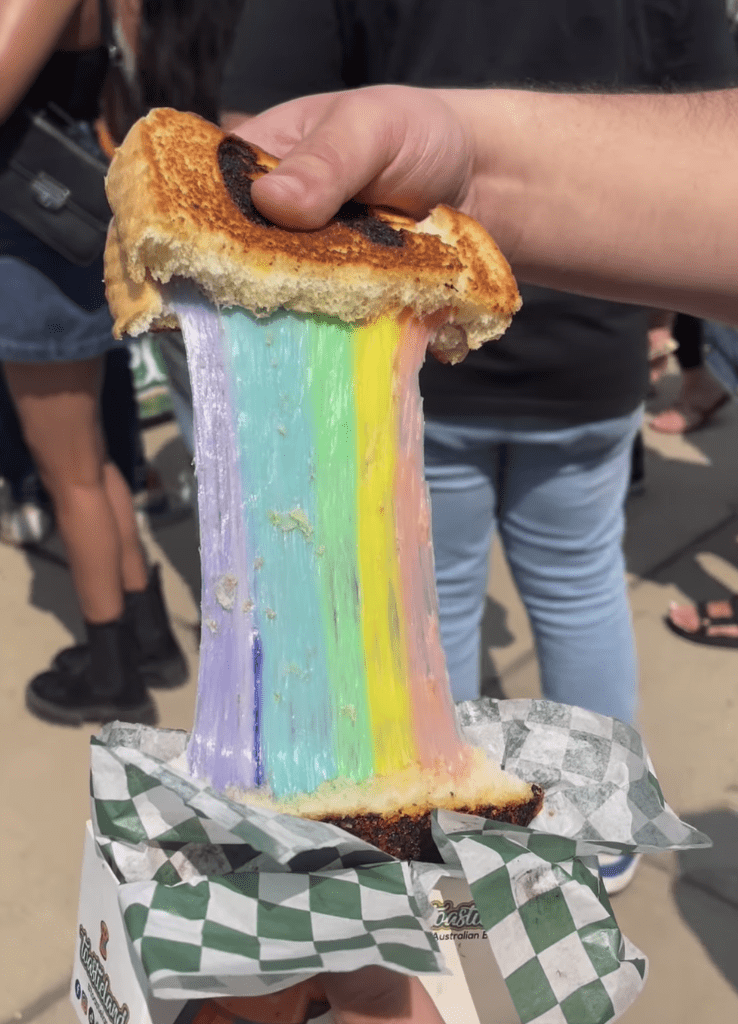 Next episode, Kels and Allie get even cheesier, with a very dairy loaded instalment.
Recipe: Revamped Philly Cheesesteak – healthy and tasty
Ingredients
2 tbsp olive oil
1 red capsicum, seeded, thinly sliced
500g Beef Scotch Fillet Steak, thinly sliced
2 rustic style baguettes
4 slices of your favourite cheese
170g Chris' Heritage Vintage Cheddar & Caramelised Onion Dip
120g baby rocket leaves
Method
Heat the oil in a large frying pan over medium heat. Add the capsicum. Cook, stirring, for 3-4 mins or until the capsicum is tender. Season the steak. Add the steak to the pan and cook, stirring, for 3-4 mins for medium or until cooked to your liking.

Meanwhile, preheat grill on high. Use a large serrated knife to split each baguette lengthways (don't cut all the way through). Cut each baguette in half crossways. Place baguette on a baking tray. Cook under grill for 2 mins. Top one cut side of each baguette with cheese. Cook for 1 min or until the cheese melts.

Spread the remaining cut side of each baguette with dip. Fill each baguette with the rocket and steak mixture. Season to serve. YUM!
---
Images: From the show and restaurants.
VIEW & CHEW, Friday nights at 7:00pm (aest) on GOOD, watch now on the free GOOD app, Google and Apple TV and mobile devices or visit feelgood.watchgood.com. Watch this episode now. CLICK HERE. Watch season one too. CLICK HERE.
About the Author: Sharon Fitness is a staff writer for GOOD. She's a movie buff, TV fan, foodie and dog lover.