Ep 2 Recap – When Calls Hope Springs
By Rach Kayrooz
In the 100th episode, Bill has a sudden penchant for basketball. Full of newfound energy, his fountain of youth is reminiscent of 1985's Cocoon. Despite ol' Avery announcing, "when life gives you lemons, ah!" and forgetting the rest of the phrase, the doctor approves.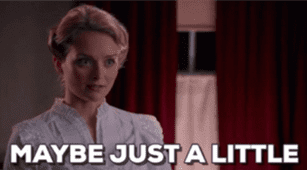 Scout is testing Nathan's patience and not doing his important job of drawing the affection of any potential lady suitors, so Nathan sends him back to jail.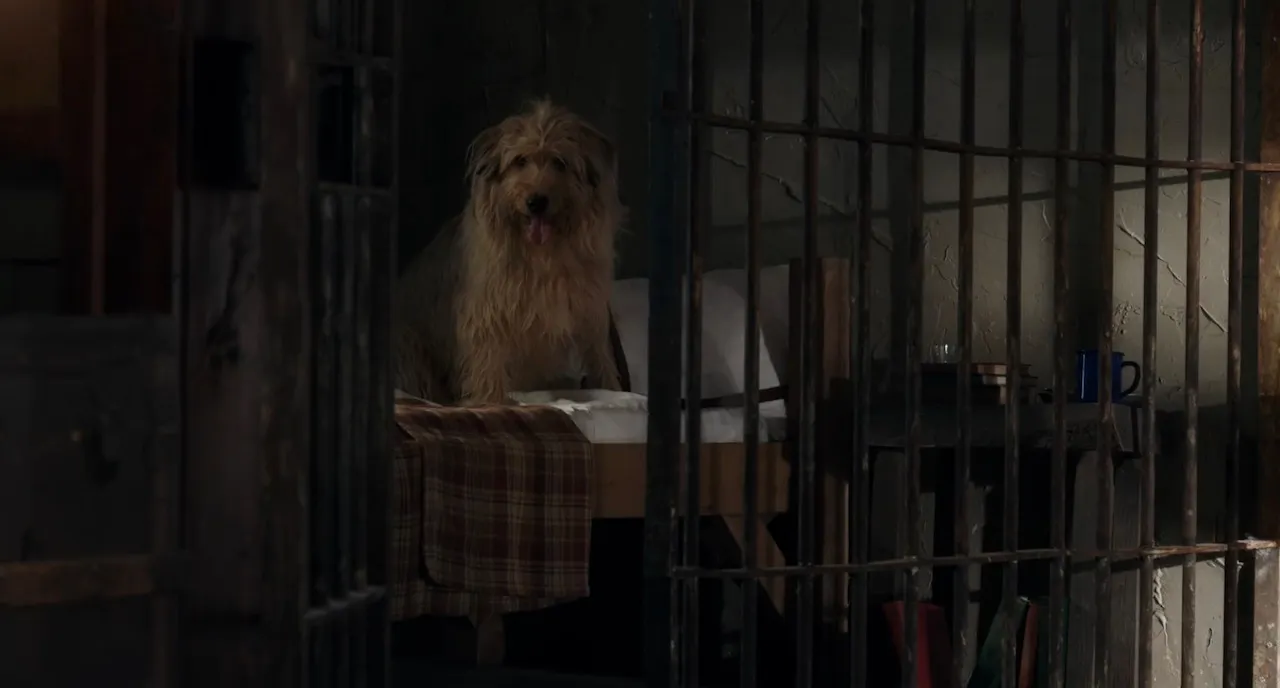 Bill's order arrives at the Mercantile, and Ned gives him that lingering soap opera look, cos Bill doesn't want to share what's in the package, and Ned wants more camera time. Elizabeth has the fidgets. Maybe if she tells Ned he'll invent a fidget spinner.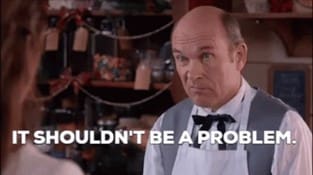 Rosemary approves Lucas' tie, for the arrival of Elizabeth's Aunt Agatha and sister Julie. Agatha brings candy, whilst admiring the eye candy of Lucas… I mean, Lucas' tie.
Bill is adamant to others the Hot Springs are not safe, when we really know he's getting his Tony Abbott on. Dressed in his new Speedo's onesie, this is the 1900's version of an outdoor man cave.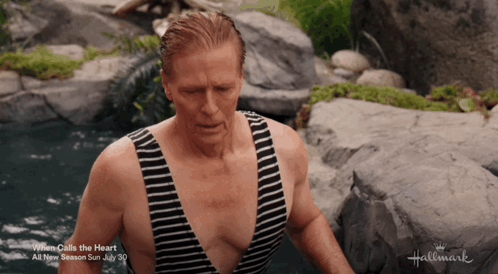 Fiona, Faith, and Mei sneak up to the Hot Springs, only to find Bill in his striped swimmers belting out Chicago, or was that John Denver? Bill Avery's Best of Hope Valley on vinyl coming soon.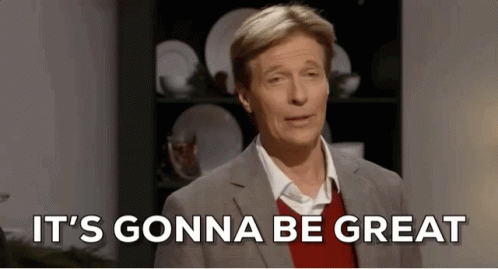 "Rustic old world" is the "motif" Rosie sets for Elizabeth's upcoming wedding, "where fairytales meet countryside charm." I'm thinking Cinderella in cowgirl boots, riding side-saddle up the aisle?
Rosie's interference in Lee's meeting spells chaos. She plays Queen's Gambit with Elizabeth until it's time to intrude and insist she is friends with Barnaby's wife. Not to be confused with an Aussie Barnaby of the Akubra-wearing kind. She throws the word 'friends' around just long enough to expect Joey, Ross, or Rachel are going to pop up at any moment.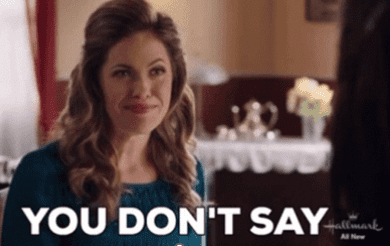 Molly finally makes an appearance, only to share biscuits with Minnie and Flo. I think they're all bathing in the secret hot pools, as the women are looking much younger than earlier seasons. Or a Botox clinic has set up shop in Dottie's old space.
Nathan corners Faith to make uncomfortable small talk about her 'light reading'. They argue about who ended it. I'm on Faith's side – nothing ever started! C'mon Nathan, pull up your balloon Mountie trousers and start something!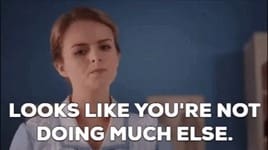 Julie is still in awe of Elizabeth. Despite studying art in London, our Julie is still trying to figure out her career. Their father wants Julie to study law, encouraging that she "has a mind for strategy". Julie's clearly the Working Girl of the early 1900's.
Elizabeth vents to Rosie about yet another ploy by her family to bring her back to the big smoke. Rosie's answer is a cookie. Maybe it was her way to silence Elizabeth, or she was just hungry. We agree, cookies make everything better.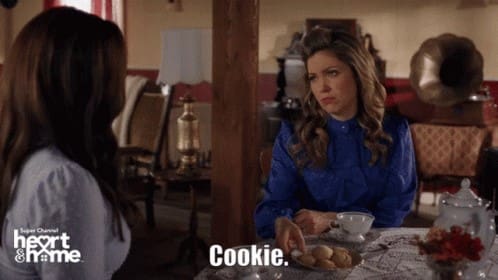 Gustaf has an issue with turnips – not beets. Is this season sponsored by Agriculture Canada?
Meanwhile, Henry is late again. And punishing himself by shovelling horse poop. Don't be a Henry.
Mike invites Faith for a hike to the hot springs. Could this be a new love interest? He warns her against bandits, offering to be her escort. At this point, we just love Mike. Nathan who?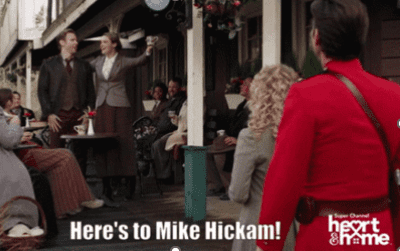 Bill represents Henry against Smith and Co, with Henry pleading guilty. Bill advises he'll go to prison. If he goes to jail, will he write to Abigail for advice on how to get a reduced sentence? Joseph and Henry have their daily chat. Can Joseph turn things around in a week for Henry?
Meanwhile, Lucas concludes Henry hasn't forgiven himself. He pleads for mercy upon Henry to a conceited Smith, whose response leaves Lucas wanting to stick that fillet mignon right where it fits.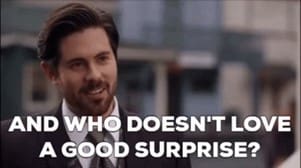 Nathan is still waiting for his ginger beer, as Mike tells him of Faith's travel plans to Jameson. Faith fends off an unarmed bandit, as Nathan arrives and catches her as she falls. Scout takes on the role of escorting Faith over Nathan, because dogs are so much better at knowing what women need.
The townspeople hike up to the hot springs and share a picnic lunch. Just as Mike was about to self-volunteer as Faith's chaperone, Ned and Flo stick their feet in it and declare Nathan should do it. If only their feet had been in the hot springs! Nathan 1, Mike 0.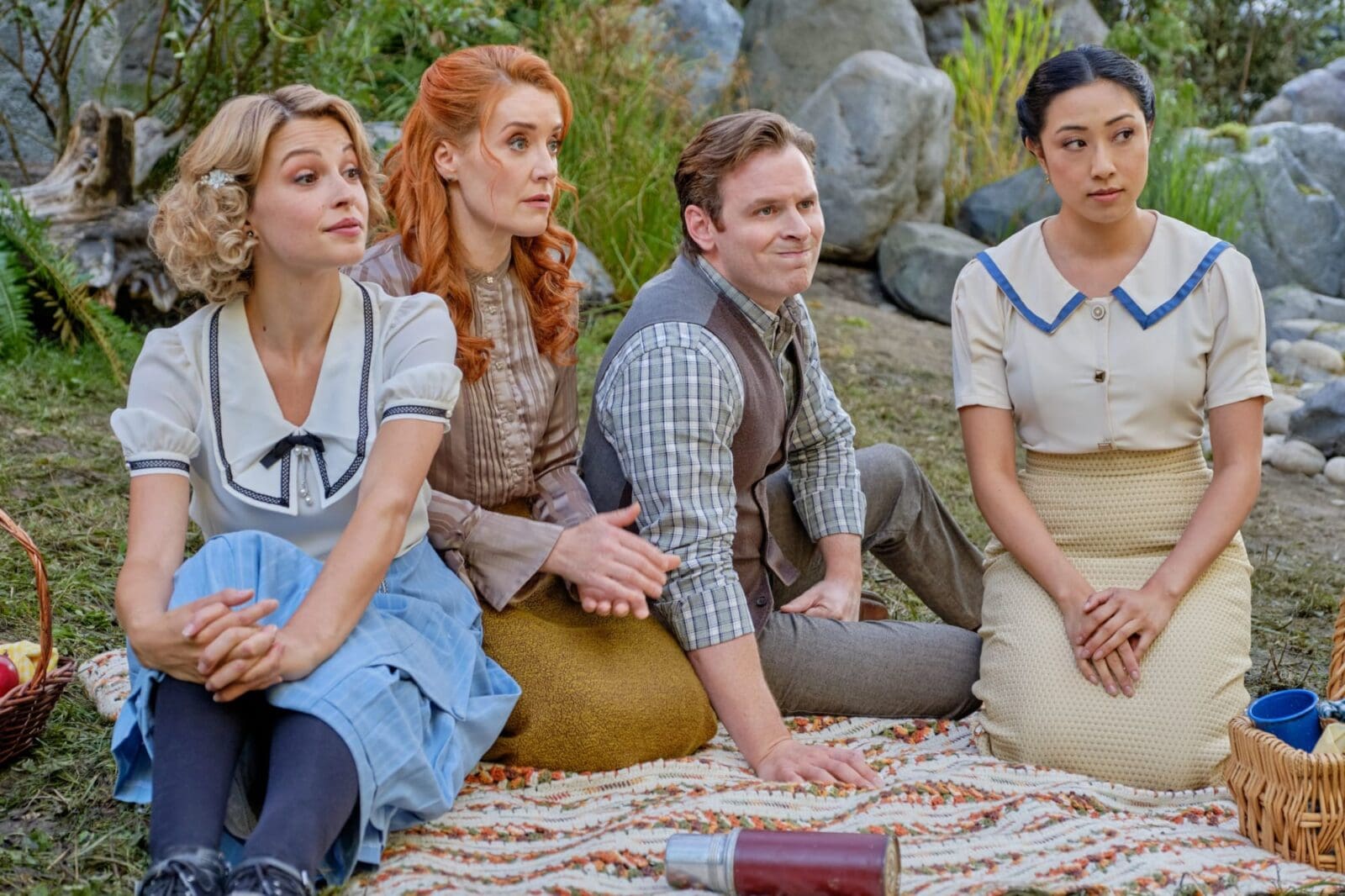 The town decides on a name – Hope Springs. I can see the bumper stickers on the town cars, "I'd rather be at Hope Springs".
Elizabeth talks about leading a horse to water but can't recall the rest of the phrase. She clearly has Avery-itis.
Lucas is put to the final test by Aunt Agatha, but proudly declares Hope Valley is their home. Agatha departs in a maroon suit dyed in the remnants of last episode's beets.
Ned is that 'embarrassing dad' we all love, as he calls everyone in for a photo at Hope Springs with his new panorama camera that captures subjects even 20 feet either side.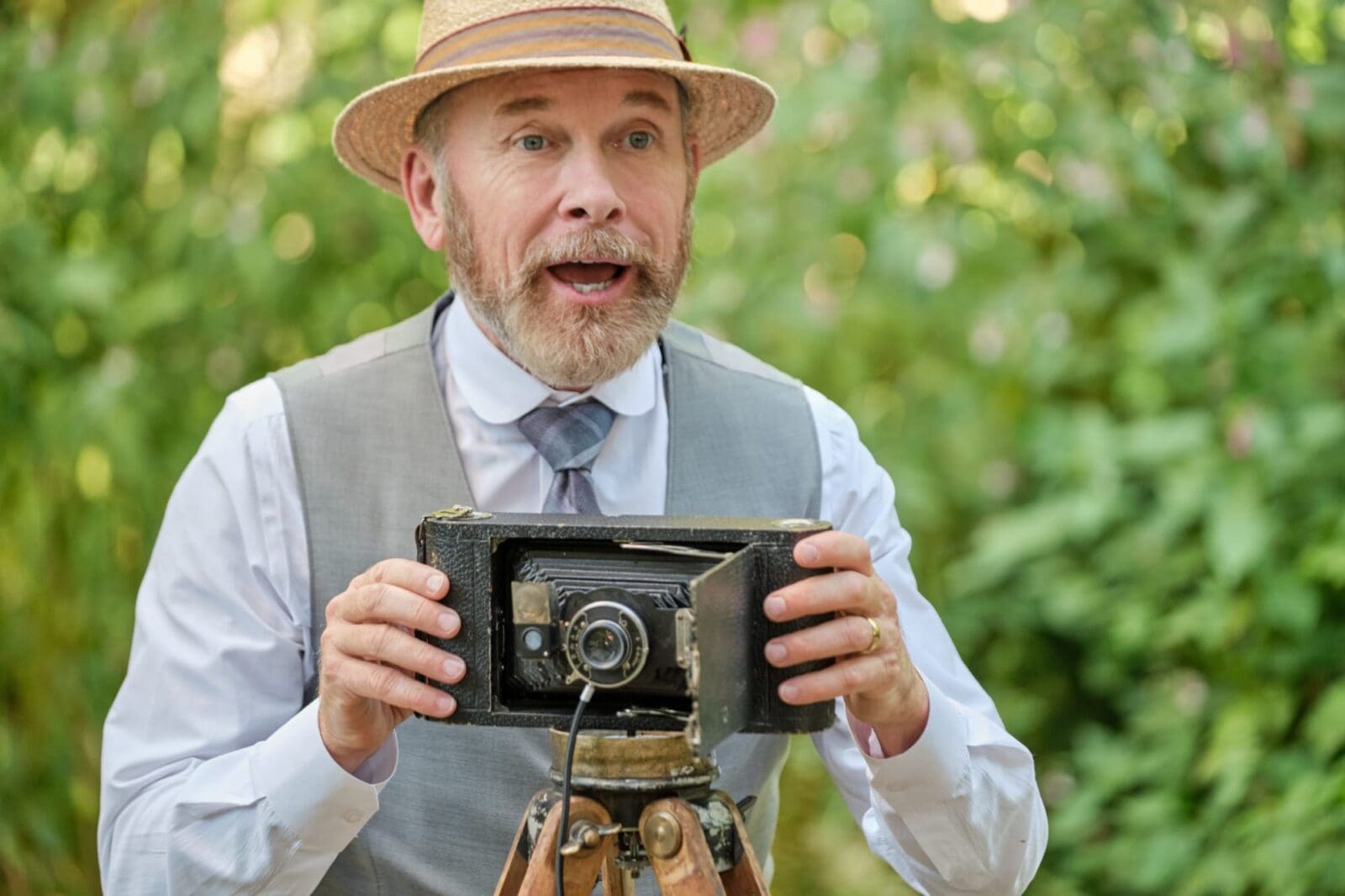 Rosie is drinking tea in the backyard together with Elizabeth, who, despite years of friendship, only now brings up Rosie's family history. Good one, Elizabeth, make a pregnant woman cry. And THAT's how they ended the episode?!
In the words of Lee Coulter, "hot dog!"
Best quotes from episode 2:
Agatha to Elizabeth: "It behooves you to be pragmatic."
Bill to Elizabeth: "You don't give up on people. It's your gift, be proud of it."
---
Watch When Calls the Heart season 10 on Wednesday nights at 7:30pm AEST on GOOD. or stream from the free GOOD app. Watch this episode now. CLICK HERE.
About the Author: Rach is an AACTA Award-winning writer and tv/film content creator, with a background in social and human rights advocacy. A classically-trained vocalist and proud mum of a singer/songwriter/musician (and a rescue dog), she continues to teach singing professionally and rock 90s dance moves in a non-professional capacity. In the brief moments between raising awareness for accessibility and inclusion for people with disability, Rach dreams of travel to faraway places (like Paris and Vancouver). A former theatre and film actor, these days Rach is an award-winning speaker, currently working on pre-production for her documentary FND: Not My Story, and reality tv show Facing the Fear.
Socials: @rachkayrooz
Feature Image: When Calls the Heart promotional content from GOOD.