When Calls My GOOD App
By: Rach Kayrooz for GOOD
As anticipation builds among "The Hearties" for the long-awaited When Calls the Heart season 10, I haven't seen this much excitement since Melbournians got out of lockdown!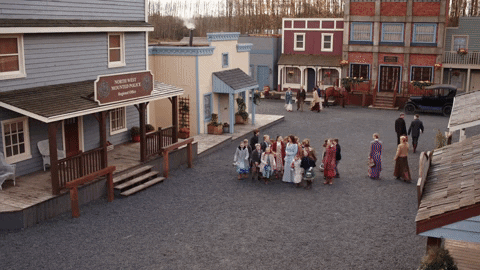 And it couldn't have come at a better time for Aussie Hearties. In the midst of winter, this show is like a warm hug.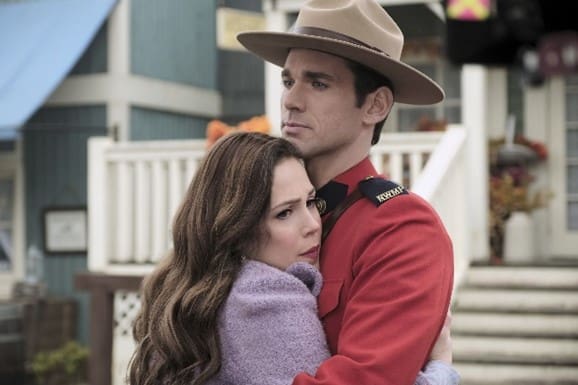 There'll be more late starts on Thursday mornings through August, than the Thursdays after State of Origin. I mean, we really do need to stay up late and debrief!
There's the obligatory Facebook, Insta and Twitter commentary, as we find camaraderie in others who question how Bill can locate escapee bushrangers, yet can't catch on that Molly has the hots for him, and the endless dialogue of assumptions as to what might happen next week.
Like, will Gowen become Mayor now that everyone's applauding his actions and Mike resigned? Will Minnie open a franchise of Abigail's cafés, but call it Minnie's? Will Carson return and set Faith's heart alight again? And whatever happened to Kevin the Blacksmith? I think I saw him working at the local Mr Minit.
There's also the matter of post-show recovery: picking up the tissues that wiped away our tears, and ensuring the dog inhales every last popcorn crumb off the lounge. It's time-consuming. After all that is done – then and ONLY then – can we get to sleep, albeit still dreaming of our beloved Jack….Jack in uniform…Jack on his horse in uniform… *sigh*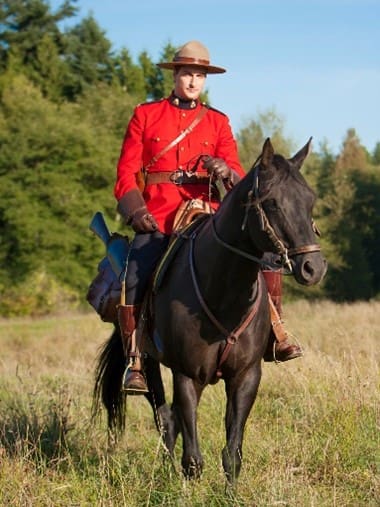 Speaking of crumbs, let's give some credit to Hallmark and GOOD TV, as they fed our withdrawals with the morsels of Pascale and Kavan starring in You Had Me At Aloha. And now, a baby (that was likely conceived in Hawaii during filming in a time-space continuum).
Finally, a long-awaited, new arrival for our formerly second-favourite couple to Jack and Elizabeth. But now that it's Lucas and Elizabeth, the Coulters have taken first place (yeah, I'll always be Team Jack).
So, as Bill discovers the waters of the Hope Valley Hot Springs, Rosemary's water is breaking. It's time! That's if anyone can get her off the phone.
I'm not one for betting, but I'll go a trifecta on Rosemary throwing her hands up in dramatic flair and exclaiming "ohhh Leeee!" each episode this season. That, or breaking into song at every opportunity (did the writers call in Lin Manuel Miranda? Cos this show has the makings of a musical!)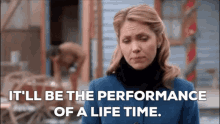 And speaking of betting, if Elizabeth and Lucas keep locking lips for more than 3 seconds, I bet little Jack will have to cover his eyes. Was there really this much PDA in the early 1900's?
All that aside, I can't help but wonder about the gorgeous fashions that our favourite ladies will be wearing from Dottie's. I always look forward to seeing our beloved Aussie, Loretta Walsh, as Florence, and her Thelma-and-Louise friendship with Johanna Newmarch's Molly.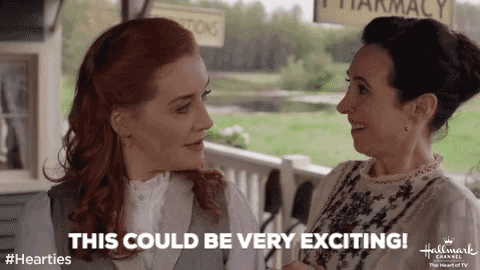 Then there's the question of a love triangle between Nathan, Faith, and Mei. We wonder how Fiona feels about that? 😉 But it's not Nathan's choice anyway. I mean, it's Allie's. Who cares what Nathan wants?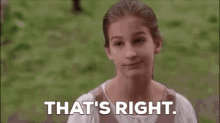 Now for the matter of little Jack not looking like Jack, or Elizabeth…but played so sweetly by the Taylor twins. I guess it was giving everyone Mary-Kate and Ashley Olsen vibes, so they've been replaced by Hyland Goodrich. Although only a kid, I'm confident even he knows that hot air balloon scene was fake. Like, green screen all the way. Cue Celine Dion singing My Heart Will Go On.
Little Jack has someone else who's won his Mum's heart – his new buddy, Lucas.
Poor Lucas has not only had to fight to win Elizabeth's heart, but ours too.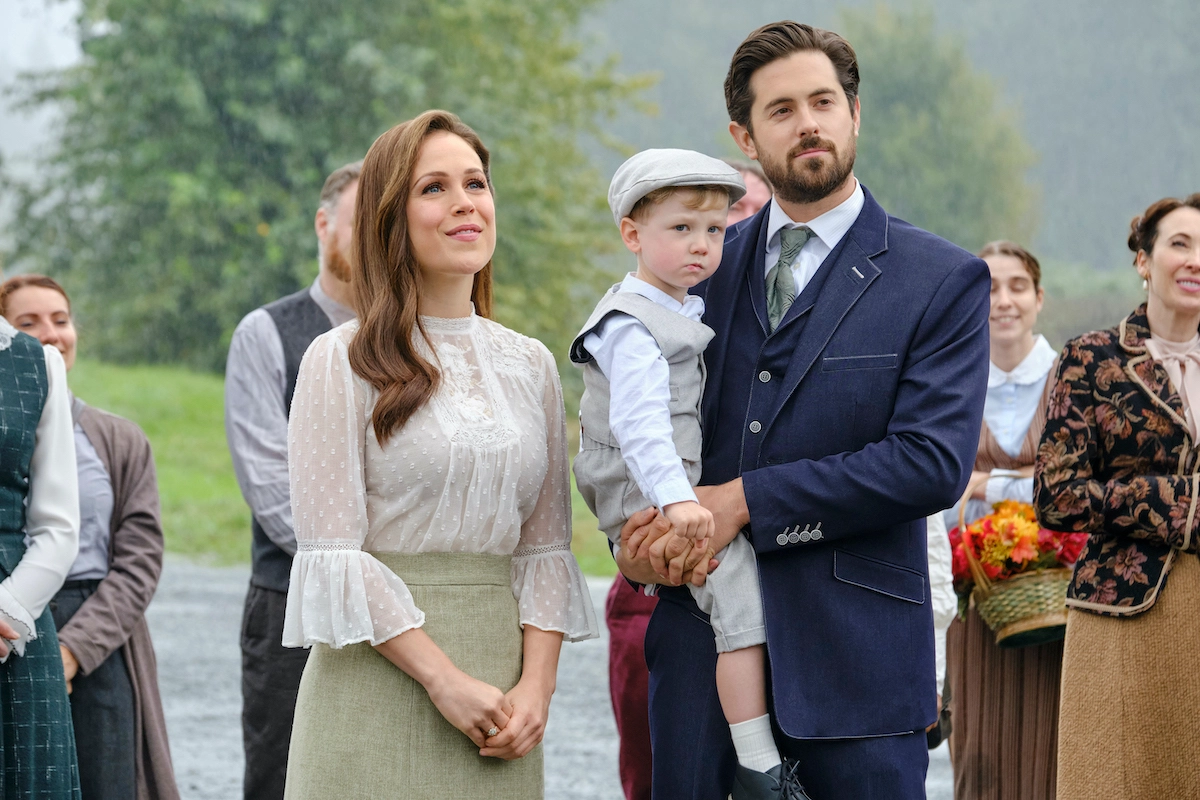 Though I wasn't aware Hope Valley had a Kmart (string lights, anyone?)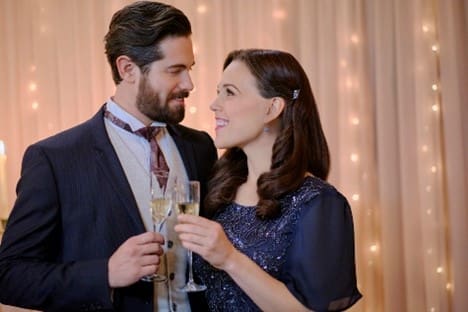 In the season 10 preview, Lucas says something about beets. Or he's on the beat? I'm not quite sure, because he starts to speak French, and it's something about 'eating well' that's making me hungry for croissants. Not beets.
Then he mentions a surprise. I guess if French is the language of love, and Elizabeth has to 'dust up on it', perhaps the surprise is that he'll buy her a Duolingo French app that Ned invented?
For those already jumping ahead to the question of season 11, a little birdie tells me (and no, not the same one that was sent down the Hope Valley mine) that our favourite characters have returned to Hope Valley to commence filming their next chapter very soon.
---
Watch When Calls the Heart Wednesday nights on GOOD. or stream from the free GOOD app. Season TEN starts August 2, 7:30pm (aest). Sign up for our Aussie Hearties e-news HERE. Join the Aussie Hearties on Facebook HERE.
About the Author: Rach is an AACTA Award-winning writer and tv/film content creator, and an award-winning speaker with a background in social and human rights advocacy. A classically-trained vocalist and proud mum/manager of a singer/songwriter/musician (and a rescue dog), she continues to teach singing professionally and rock 90s dance moves in a non-professional capacity. In the brief moments between raising awareness for accessibility and inclusion for people with disability, Rach dreams of travel to far away places (like the western suburbs…. or Paris and Vancouver). A former theatre and film actor, Rach is currently working behind the scenes on pre-production for her documentary FND: Not My Story, and reality tv show Facing the Fear.
Socials: @rachkayrooz
Feature Image: When Calls the Heart promotional content from GOOD