"When We Last Spoke" – new to GOOD.
By: Sharon Fitness for GOOD
When We Last Spoke
PG | 2019 | 103min
In 1967, two sisters are abandoned and raised by grandparents in the town of Fireside, Texas. Humour, heartbreak and triumph are served with whipped cream and lots of local nuts in this heartwarming tale of family, friendship and forgiveness.
New to family friendly streaming service GOOD this month is the heart-warming, nostalgic family drama When We Last Spoke. The film centres around Ruby, played by Little House on the Prairie star Melissa Gilbert, and Walt ( LA Law's Corbin Bernsen). The scene is rural Texas in 1967. Ruby and Walt's son James has just left the country to serve in the Vietnam War. Shortly after this, his frazzled wife arrives at the farm with their young girls, Juliet (Darby Camp) and Evangeline (Chandler Head), leaving them with their grandparents to follow her dreams to New York City.
The girls are now missing both their parents, but they thrive under the loving, generous, understanding and practical care of their grandparents. To add to the adventure, Great-grandmother Itasca (played by the late Cloris Leachman) half lucid and half immersed in visions of her late husband, is also dumped on the couple, this time by Walt's impatient brother. She too is taken in without question and cared for with love and patience.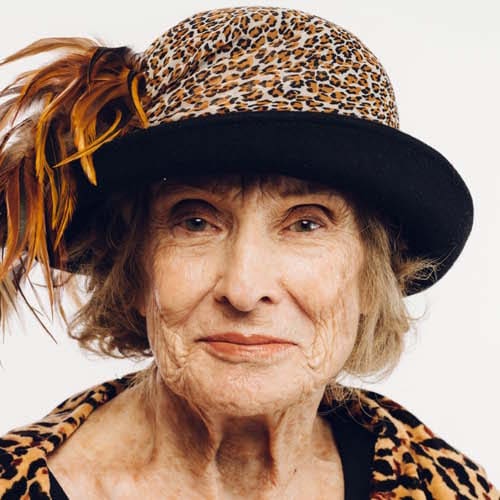 Marci Henna is the author of the book of the same name which became the storyline for the movie. Henna has reported she bases her books in part on her experiences growing up at her family ranch near her grandparents.
"…we were very, very close to my grandparents so that when they passed, I missed them," she said. ", "And I wanted to do something to record the way they spoke, their pastimes and just ranch life. And that really was the seed that began the Fireside, Texas series."
"We have a couple messages in this movie: One is, you've got to forgive others before you can move on," she continued. "And another message, which is important to me, is that in whatever situation you find yourself, whatever you're going through in life, you've got to dance where you are, dance the situation, because if you wait until things are perfect, you're going to be waiting for a long time."
The movie spans the decades, leaping forward to 1996 where we discover the girls are estranged, due to some unresolved disagreement. And it's here that one of the central themes of the freedom of forgiveness is played out.
Juliet (Lacy Camp) never left town and has embraced small-town life. She's now the enthusiastic local radio host, and trying to bring younger sister Evangeline back to town to see the fading Walt one last time. The incident that ruptured the sisters' relationship and supposedly drove Evangeline (Alicia Fusting) away is revealed later, but it doesn't prevent a warm revival of their sisterly affection. Back and forth from the 1960s to the 1990s, dramas play out, lessons are learned, and small-town values are hailed.
Melissa Gilbert and Corbin Bernsen give warm and flawless performances. The soundtrack spans 40 or so years of music and will have you smiling and reminiscing about a simpler time. The central virtues recommended here – the importance of love, forgiveness, and patience – make this movie well worth watching. But be warned, tears will be jerked, so have your hankies ready.
Watch the trailer:
GOOD's Family Friendly Monkey Meter 🐵🙉🙈🙊
When We Last Spoke is rated PG for mildly impacting themes and violence
Themes
This is a nostalgic American family drama that spans decades, touches on the Vietnam War, rural vs urban life, death, grief, growing up without parents and the importance of family, love and forgiveness.
Might need some explaining 🙊🙊
There are scenes set in the Vietnam war, and there is a battlefield sequence where it is implied that someone is shot.
There's a sequence where it is implied that people are physically fighting.
There are visuals of an elderly woman who has died in her sleep, and a woman passes out after hitting herself on the head.
The film also contains references to illness, dementia, family dysfunction and extra-marital affairs and a plot line relating to a mother abandoning her children. There's also a sequence in which a house is vandalised with toilet paper.
Rude Bits 🙈
A child believes a character is two-timing his wife. An old married man and wife kiss and dance.
Cover your ears! 🙉
There's minimal strong language in this movie. There are arguments between the characters. The word 'screw' is used.
The GOOD stuff 🐵🐵🐵🐵🐵
When We Last Spoke has wonderful themes of love and forgiveness and the importance of family and friends. The developing story reveals the uplifting message that in challenging times its good to forgive and do one's best. The central characters of Walt and Ruby are loving, patient and caring adults.
When We Last Spoke is available on demand on GOOD. Download the free GOOD app for Apple or Android TV, iOS or Android mobile devices or head to watchgood.com.
---
Images: From the movie
About the Author: Sharon is a staff writer for GOOD. She is a movie buff, foodie, dog lover and tv fan.
The GOOD Wise Monkey Family Friendly Rating System 🙉🙈🙊🐵
See at a glance how many monkey's out of 5 a movie scores to understand better how this film may be best enjoyed by your family.
Themes will outline the types of stories and ideas covered in the film.
🙊 Might need some explaining includes scenes or ideas represented that might be shocking or impacting or cause younger family members to ask questions. This includes drug and alcohol use, violence, criminal activity, illness and death and other impacting themes. Our shocked little Wise Monkey will help…the more monkeys, the more there is the explain.
🙈 Rude Bits will outline any sex, sexual references or visuals or nudity and also any romance. Our Wise Monkey covers his eyes during the kissing. More monkeys, means more rude bits.
🙉 Cover your ears! will describe any strong language or swearing that may be in the movie. Wise Monkey covers his ears when there's bad words. More monkeys means more stronger language.
🐵 The GOOD stuff will summarise the themes, ideas, stories and characters that make the movie really worth watching. More Wise Monkeys means more great role models, uplifting themes and feel good stories.