FETCH – Another way to stay connected to GOOD.
By: Sharon Fitness for GOOD
With the decommissioning of the Optus D2 Satellite, some viewers may find themselves investigating other ways to keep watching their favourite programs on GOOD. Another service we can recommend for EASY set-up, low cost and great functionality that will provide a similar experience to the familiar set-top-box operation is FETCH.
Fetch is the all-in-one box that makes any TV smarter. You can get free and pay channels, streaming, apps, movies and shows through one menu, with universal search and one remote. It's an easy way to find and watch the things you love including GOOD which is available as a FREE easy-to-install add-on channel to the basic channel line-up which comes pre-loaded on the box.
Fetch is delivered over your internet connection to your TV via an advanced set-top box. There are two box options to choose from, Mini and Maxi. The content options are the same whichever box you choose, but some features vary.
Mini
Access to all content options
Pause and rewind live TV
Mini does not record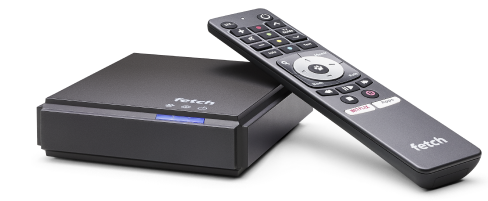 Mighty
Access to all content options
Record up to 585 hours of TV
1TB Internal Hard Drive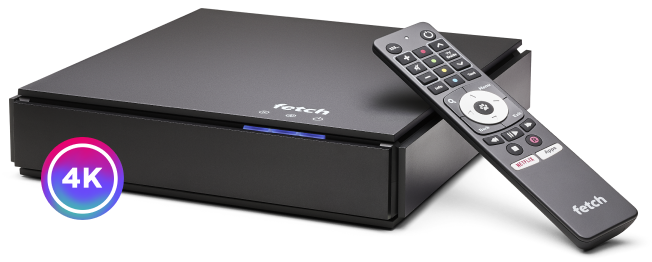 There are two ways to get Fetch. You can get it included in your home internet package from your internet service provider. Providers that can include Fetch in your internet package are Optus, iinet, Westnet, iPrimus25, Aussie Broadband and Internode. Alternatively, you can buy a Fetch box from an electronics retailer such as JB HiFi, The Good Guys etc.
The cost of Fetch varies depending on who you get it from, which plan you take, which box you get, and which packages you choose to add.
Some telcos can include Fetch in your monthly broadband plan, with others you have to pay a monthly subscription for the box. In all cases you can choose to add channel packs from just $6 per month. GOOD can be added for FREE. For more information on the offers from different partners please visit their websites using the links provided here. iiNet, Dodo, iPrimus, Aussie Broadband, Internode, Westnet. (Links are accurate at the time of posting.)
If you buy a box from an authorised retailer, the Mighty is RRP $449, the Mini is RRP $169, and the Mini 4K is RRP $199. You can see current offers from retailers using the links provided here. Harvey Norman, JB Hi-Fi, The Good Guys, Bing Lee, Domayne, Joyce Mayne, Dick Smith, Kogan, QFF, Optus Smart Spaces. (Links are accurate at the time of posting.)
There is a $1 one-off Activation Fee, but no ongoing costs. Anything you rent, buy or subscribe to will be charged to your credit card, and you can cancel your subscriptions at any time. You can choose to add channel packs from just $6 per month, but as mentioned the GOOD add-on is free to download and free to watch.
If you've got more questions about Fetch, check out their Frequently Asked Question page HERE.
So have a look at Fetch. It may provide you with a way to stay connected to GOOD that you find easy and familiar, while also providing you access to lots of other great streaming tv and pay tv channels in a very flexible and cost-effective way.
And did we mention GOOD is FREE?
---
For more information about how the decommissioning of the D2 Satellite might affect you, click HERE.