Find the Differences
Look carefully at these two pictures of the children and the tourists enjoying the hot springs. Well, the tourists enjoying them and the children looking on in dismay. In episode six, the children are challenged to come up with an idea to solve their problem of feeling like they never get a chance to enjoy Hope Springs anymore.
Write your answers in the 'comments' section – its hidden so nobody will see your reply. Next week we'll reveal who was the first to find them all.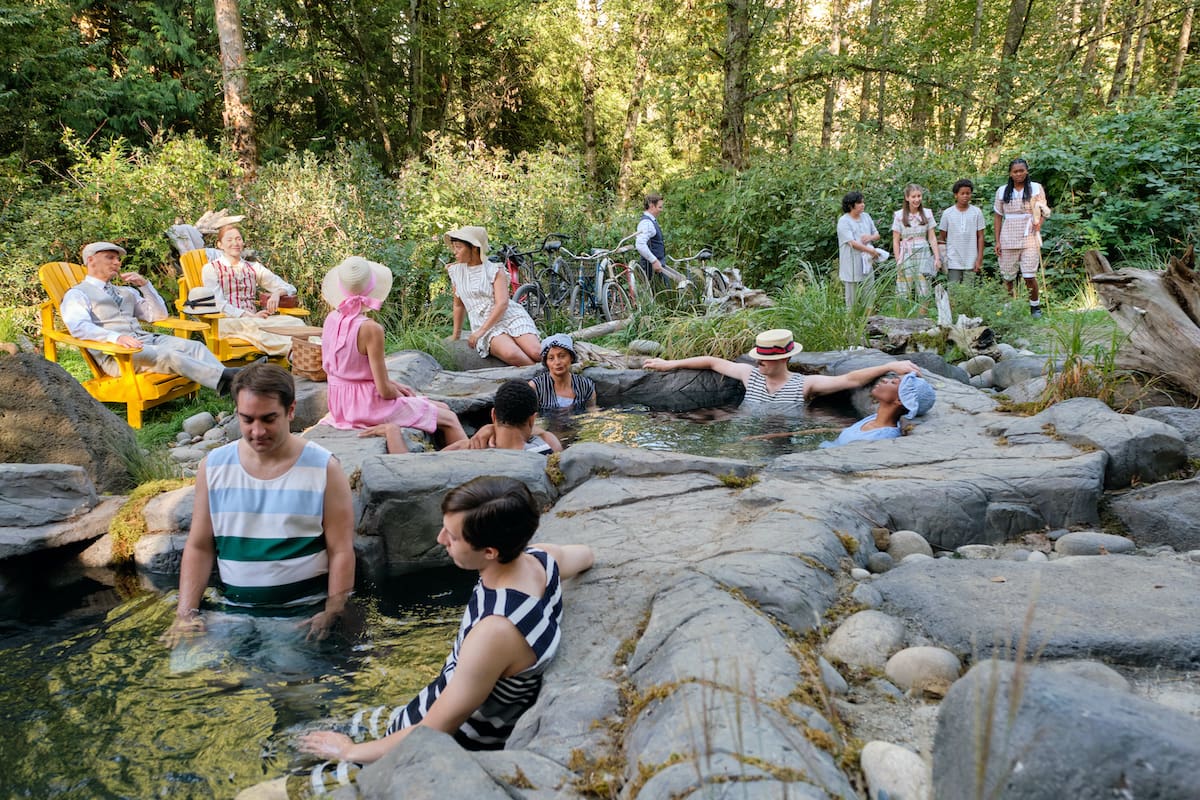 ---
Watch When Calls the Heart season 10 on Wednesday nights at 7:30pm AEST on GOOD. or stream from the free GOOD app. Watch this episode now. CLICK HERE.
Original Image: When Calls the Heart promotional content from GOOD.